Information Center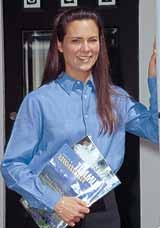 We are always available in person or by telephone (970) 390-9311 to answer any of your questions about finding your ideal property in the Summit County. We can perform a cash-flow analysis or organize a Section 1031 Like Kind Exchange program that can save you thousands of dollars in federal capital gains taxes.
We are committed to providing exemplary service to all of our clients, which is why we have provided this Information Center. Here you'll find pertinent statistics about our exceptional track record. We're proud that we sold more property than any other real estate firm in Summit County. Learn about Summit County sales by-month, about area property values and appreciation.
Interested in a Section 1031 Exchange? We want to provide you with clear explanations of the detailed concepts behind using a Qualified Intermediary to facilitate the exchange, along with qualification terms and time requirements.
If we can help you further, please contact us.