Renovating Before You List Your Home
You've decided it's time to put your Summit County house on the market. I'm very happy for you. That's a big step and the start of an exciting journey. But before you proceed, it's important to think about whether or not your home needs any fixes prior to the showings.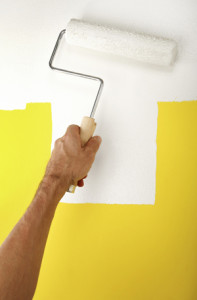 Now this is a question that can cause a fair amount of stress. That's because it's natural to wonder how many renovations your home really needs before it's listed. A lot of other questions inevitably sprout from this main concern such as:
Will it take a lot of time to revamp certain areas of my house?
How much money will I need to invest in repairs?
And, most importantly, will I get any of the money back when the sale goes through?
Please know that I understand your struggle. You don't want to put too little into your home and risk making a bad impression on potential buyers. But you also hesitate to pour too much money into renovations when you might not see a return in the end.
The good news is there's a middle ground. Believe it or not, economical fixes can go a long way to making your home look its best.
Invite Me Over 
It's easy to be overwhelmed by what you may or may not need to do to improve your home before people begin touring each room.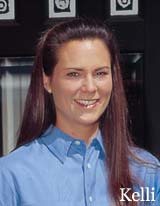 That's why I'm here. It's part of my job as a Summit County realtor to keep you focused on key areas that are meaningful to buyers.
So when we look at your house together, I can guide you in the right direction as you begin the prepping process. Think of me as a member of your team.
Stay Neutral
Freshly painted walls can be really attractive to a buyer. But here's an important fact to keep in mind. If you do decide to repaint, make sure to use whites or beige neutral shades.
You want buyers to be able to imagine themselves living in your home. Colors that are too bold have a greater chance of not sitting well with a person who may otherwise be interested.
Kitchens and Bathrooms Matter 
It may surprise you, but your kitchen and bathrooms have a lot of pull in a home sale. So make sure they are in great shape. You can do this with some very inexpensive hardware changes. Updated cabinet knobs, towel racks and additional shelving are all worthwhile fixes.
Modernize  
There's a lot to be said for making your home look more modern. Luckily, you don't need to take out a line of credit to accomplish this goal.
Just replacing old light fixtures, removing outdated wallpaper and taking out stained carpeting will do wonders.
Of course, these updates do cost money. But you won't have to break down any walls or hire a construction crew to make these fixes. Plus, when it comes time to show your home, the results will be well worth the price.
Be Clean
Never underestimate the power of a sparkling clean home. It makes a huge difference for possible buyers because your home looks and smells its very best.
Seriously think about having a professional scrub your house down to the baseboards so that every square inch is spotless.
Want More Tips?
Getting ready to sell your Summit County house can be a time-consuming and emotional experience. But that's why I'm here to help you through this process from beginning to end. I'd love to be of service to you in any way I can.
Also, if you're looking for other valuable advice on Summit County real estate, be sure to check out my blog. I always keep it updated with the latest news and trends so that you remain informed on the market.
Don't forget that I'm available to help you buy a home in Summit County, too. Whatever your real estate needs happen to be now or in the future, I'm ready to be your guide.
Feel free to contact me at your convenience. You can send me an email at [email protected] or call my office lines. I look forward to hearing from you!