May Events in Summit County
May is the perfect month to try something new and really take advantage of all the activities Summit County has to offer. So I've put together a list of various events that could be of interest to you.
Just think about all the fun you might have exploring these activities!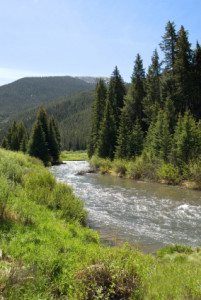 Tennis Drop-In Clinic
If you love to play tennis, consider taking your game to the next level. With intense footwork drills and coaching from professionals, you're sure to improve your strategies at this tennis drop-in clinic. For $20.00 a session, advanced players are invited come by the Breckenridge Recreation Center on May 10th at 1:30pm to participate in this extreme training.
Country Western Dances
Get a musical workout from Mike "Tex" DeGarie and learn some dynamic dances, including the west coast swing, the Texas two-step and many others. For just $5.00, you can get some fantastic new steps and then enjoy open dancing all night long. The festivities start at 7:00pm on Friday, May 10th at the Silverthorne Pavilion.
Shakin' at the Basin May Concert Series
Every Saturday in May, you're welcome to listen to sweet, family-friendly music at the Arapahoe Basin. Stake out a spot at 1:00pm for a fun time on the hill.
Cats of Mirkitani Movie
Make May 15th movie night! The Alpine Earth Center is presenting Cats of Mirkitani, which features Jimmy Mirkitani, a WWII survivor who experienced homelessness and prevailed through art and friendship. Come to the 6:30pm showing and see why this documentary won the Audience Award at the 2006 Tribeca Film Festival.
Preston Hike
If history and hiking are for you, get in gear for this informative and fun event! An expert is ready to guide you through the remains of a ghost town and the nearby mines. Join the tour on May 17th, starting at 10:00am.
Arts Alive
Mud season is the theme of this exhibition of sculptural and functional clay art by artists from around the state. Get a firsthand look at these artists' creativity on May 27th at 11:00am. It's sure to be a wonderful sight!
Want to Know More May Events?
These are just a few of the fabulous things to do in Summit County this month.
In addition to any requests for information on other May events, I'm also able to help you with real estate questions you may have about the Summit County region. Whether you want to list your current house or you're looking to move into a local community, feel free to contact me at your convenience. You can fill out my Information Request Form, send me an email at [email protected] or call my office lines.
Please know I'm happy to help you at any time with all of your real estate needs. I look forward to hearing from you!