Breckenridge CO Property | What Makes Breckenridge Homes Unique
Summit County is a beautiful place to live. It has magnificent mountain views and some of the most gorgeous natural scenes in America. That's why it's no surprise that so many people want to live here, in towns like Breckenridge.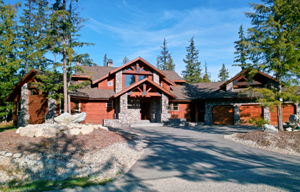 Beyond the breathtaking landscape, there's another aspect to Breckenridge that is attractive to prospective homebuyers, and that is the properties themselves. They truly are distinctive from the homes you'd find in other areas of the country.
As a Realtor, I've become very much aware of the striking features that make properties in Breckenridge special. From the rugged, log and timber ski-in-ski-out houses to the cozy chalets nestled within forested, mountain towns like Breckenridge and other Summit County towns have homes in an amazing variety of layouts and locations.
The interiors of these homes are just as impressive. With new construction, you can design homes that include stone-encased fireplaces, granite countertops, vaulted ceilings, master suites with jetted tubs and large, private decks that offer stunning views of mountain peaks.
Older properties are often quite amazing, too. Whether you're looking for the cozy feel of an A-frame or a European-style chalet, you have many options when you look for a Breckenridge, CO property.
In my experience, people who are local to the area and those who want a second home feel Summit County has many fabulous communities to choose from. It's perfect both for a primary residence and for a private retreat.
Whatever taste you have in a mountain property, Summit County has the style for you. It really is a wonderful place to call home. 
Want More Info?
If you're interested in viewing Breckenridge  homes for sale, let me know and I can put together some properties that might suit your tastes. Feel free to browse through the updated listings on my website as well. Then we can talk about the homes that interest you together.
When you're ready to talk through your options or schedule showings, contact me at any time via email ([email protected]) or on my office line. I look forward to working with you!