Breckenridge, CO Properties: Featured Neighborhood of the Month
As a Breckenridge Realtor, I have plenty of favorite neighborhoods…both as a member of the real estate business, but also as a long time resident of Summit County. I have to say that the Winterwood community is one of my absolute favorites, and I'm happy to share some of the reasons why in this weeks post.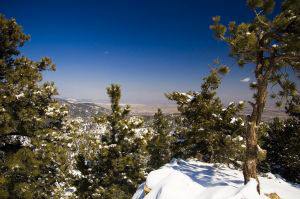 Located on the northern border of the Breckenridge Ski Resort, Winterwood is among several subdivisions in the residential part of Peak 7 that are all pretty amazing. Winterwood stands out to me for a lot of great reasons. The style of architecture definitely makes this neighborhood distinctive. From log cabins to A-frames to the most modern designs imaginable, you'll see a wonderful mix of homes. Above everything else, though, the properties in Winterwood share a common theme: the coziness of living in the woods. A lack of any fences and all of the beautiful trees that surround the area give Winterwood a comfortable old world feel.
People who choose to reside in Breckenridge and choose a property in the Winterwood community tell us that they value getting more space for their money, and they also find that they have long-term relationships with their neighbors. In a part of Colorado which can sometimes have more part-time residents than full-time residents, homeowners looking for a primary residence tell us they feel lucky to live in Winterwood.
I should also mention that many year-round families live in Winterwood because of its closeness to downtown Breckenridge, Frisco, Copper Mountain and Keystone. People who work in these towns don't have to worry about a long commute when they settle down in Winterwood. The travel times are quite reasonable.
The fact is that Winterwood happens to be quite an attractive neighborhood on so many levels. It has breathtaking scenic views, eclectic homes, access to the type of amenities you and your family will love…along with a chance to buy a unique Breckenridge property. You really can't get much better than that!
Want More Info on Winterwood?
As you can tell, the Winterwood neighborhood has plenty of fantastic qualities to offer its residents. If you'd like to check out this community in person, let me know and I can schedule a tour.
Also, if you want to view other Breckenridge properties for sale, I can put together some listings specifically for you. Feel free to browse through the updated listings on my website, they are up to date and provide a great jumping off point.
Whether you're buying or selling a Breckenridge property, get in touch via email ([email protected]) or phone, and we can talk through your options or schedule showings. I look forward to working with you!