Breckenridge Real Estate: How to Invite Buyers Into Your Home
You only have one chance to make a first impression. This is a wise saying, especially when it comes to Breckenridge realestate. A positive first impression can be exactly what it takes to get that all-important offer on your home or condo. Therefore, it's essential to ensure your property is always inviting to potential buyers.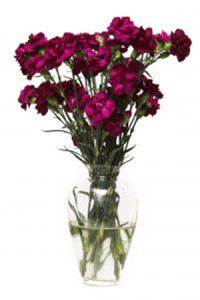 In today's market, there are many ways to create a welcoming home that encourages interest. That's why this blog will concentrate on some proven techniques you can use to give your home buyer appeal.
Virtual Invitations
House hunting has definitely evolved over the years. In the past, interested buyers would drive around to see the homes for sale in a particular neighborhood. Now people have many more resources for their searches. All you need is an Internet connection to see what houses are available.
However, online research can open up other issues. If the MLS photos aren't attractive, promising buyers may cross your home off their list before they even see it in person. This is why well-lit, beautifully staged photographs are a must.
I recommend that if you aren't a talented photographer yourself, you should hire a professional. Flattering photos of your home can really make a difference when it comes to standing out from the competition. One tactic often overlooked by amateur photographers is taking photos in such a way that you can piece together which rooms connect, rather than just having a jumble of rooms.
Curb Appeal
When your home's exterior looks beautiful, there's a greater chance that people will want to check out the inside.
For this reason, it's essential to have large, well-marked, house numbers, neat landscaping, a welcome mat and potted flowers or plants for a happy introduction. Even a bright, working doorbell can contribute to this critical, first impression.
An Amazing Entrance
Once buyers are inside, the inviting feel should continue. You can make your guests feel comfortable with an entry table that has a vase of fresh flowers. Consider adding bowls that are designated for Realtor cards and wrapped candies so that buyers can enjoy a small treat. Looking for the right  home for sale in Breckenridge can feel like a chore, but candy or bottled water can help buyers feel at home.
Another nice touch is having a stool or chair by the front door so that it's easy for people to remove their shoes. Put a small rug down where visitors can safely place their shoes as well. This tells everyone who enters that you've put care into your home and it's well-maintained in every sense. Consequently, the fortunate buyer will be purchasing a property that has been lovingly handled by its former owner.
Get More Info on Making Your Home Inviting
First impressions can really have a powerful effect on the people who view your home. That's why it's crucial to make sure this property is as pleasant as possible for every tour and showing. If you'd like to learn other ways to add welcoming touches, give me a call. I'm happy to go into more detail with you and offer additional suggestions.
Also, if you want to find a home in Breckenridge, I'd be glad to put together some properties that might suit your tastes. Feel free to browse through the updated listings on my website any time and when you're ready to talk through your options or schedule showings, contact me at any time via email ([email protected]) or on my office line. I look forward to working with you!