Breckenridge Realtor News: June Events
June is finally here! This is one of my absolute favorite months…there is always so much to do in Breckenridge and throughout Summit County. It's great being a Realtor here because I'm able to keep up with all the news and events that happen in the area. You'll see why it's so much fun when you have a look at this snapshot of the fun activities you can experience all month long!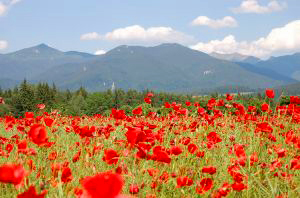 Schoolhouse Museum Tours
Summit County is rich with a heritage that includes historic buildings, mine sites and priceless photographs. Now you and your family can take a fascinating look at what has made Summit County the great place it is today. On June 6th at 10:30am, come to the Schoolhouse Museum in Dillon for a free, guided tour.
Run the Rockies
It's time to hit the pavement! On June 7th, you're invited to Run the Rockies. It's Frisco's 38th annual event and promises to be just as exciting as years past. With challenging race courses and gorgeous scenery, you're bound to have a great time. Please note: due to the recent flooding, the race courses could be modified. 
All Sorts of Sports
Give your children basic coordination skills at the All Sorts of Sports summer sessions. Located at the Breckenridge Recreation Center, experts from around the area will be on hand to teach your kids a wide array of sports and stretching exercises. Plus, good sportsmanship rules will also be part of the program. The first of 2, invigorating 3-week sessions begins on June 10th at 10:00am.
Ski Tip 2 for 1 Dinners
Enjoy exquisite dinners for half the price! It's the Ski Tip 2 for 1 Dinners at the Ski Tip Lodge in Keystone. The former 1800s stagecoach is now one of the most popular restaurants for both locals and tourists alike. You'll experience a rotating 4-course dinner and delectable dessert. Don't delay, though, because this 2 for 1 pricing only lasts from June 12th through June 16th.
Lake Dillon Brew Fest
There's nothing like satisfying your thirst with a tasty, craft beer. If this is your favorite way to relax on a summer afternoon, then you don't want to miss the Lake Dillon Brew Fest on June 21st from 1:00pm to 5:00pm. You'll get to sample more than 25 of the best suds Colorado has to offer while listening to live music. It doesn't get any better than this! 
Monty Python's Spamalot
In the mood for some hearty laughs and silliness? Then you have to come to the Breckenridge Backstage Theatre on June 29th at 6:30pm to see its production of Monty Python's Spamalot. This musical comedy about the legend of King Arthur will start off your summer season on a very happy note! 
Want to Know About More June Events?
These are just some of the fantastic activities available throughout May in Breckenridge and all over Summit County. My Breckenridge Realtor team and I are always happy to share some of the fun activities that make Breckenridge and Summit County so much fun to visit or call home.
If you're thinking of buying or selling a home in Breckenridge, let me know. I can help you from start to finish. You can begin by browsing through the updated listings on my website and when you're ready to talk through your options or schedule showings, contact me at any time via email ([email protected]) or on my office line. I look forward to working with you!