Real Estate In Breckenridge: Overcoming Foreclosure
Little by little, we're finally overcoming the housing recession. It's great to see real estate in Breckenridge improving as the days go by. However, there are still some lingering effects that buyers and sellers continue to face. Unfortunately, many people who are now looking to buy have a foreclosure in their past. The good news is that you can rise above this mark on your record and be a homeowner again.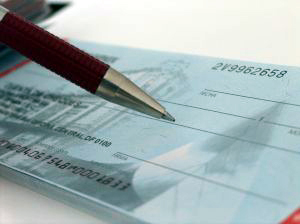 In this blog, I will give you tips so that you can be on your way to purchasing a new home, even after experiencing a foreclosure.
Be Patient
You've probably heard the saying that patience is a virtue. It's true, especially when it comes to buying a home once you have a foreclosure in your past.
Waiting periods are a part of the process. The Federal Housing Authority (FHA) requires a three-year wait for a loan from this government agency. Most lenders agree with this timeframe as well.
Beware of buy-now loans because they often have higher interest rates and only remain fixed for a short period of time. It's best to be patient and wait out the time needed before you can qualify for a traditional loan.
Work on Your Credit
With the waiting period comes a wonderful opportunity. You can use this time to work on improving your credit score. Examine every aspect of your credit history and see what you're able to do to fix any issues.
While it takes seven years for a foreclosure to fade from your credit, you can still do other things to make yourself look better to lenders. Paying your bills on time and settling any old accounts help build that necessary trust.
Save for a Down Payment
The real estate landscape has changed since the housing recession. In the past, you didn't need to put any money down on a new property. Now the FHA demands buyers offer at least 3.5 percent of the home's purchase price. 10 – 20% down might make your mortgage and mortgage insurance costs drop dramatically. While you're waiting to qualify for a mortgage, save up for this important down payment.
Get Preapproved
It's essential for rebound buyers to get a loan preapproval letter from a willing lender before starting the home search. In fact, even buyers who haven't experienced a foreclosure should consider taking this step. It shows that you're serious about making a home purchase.
As a future buyer who's overcoming a foreclosure, this preapproval is invaluable. Make sure to take the time to get preapproved before you jump into the housing market again.
Talk with Me
You might think you're ready to make the transition into homeownership now, but there could still be problems you haven't addressed. That's why it's a good idea to give me a call so that we can evaluate your current circumstances. I'm happy to discuss your situation in detail and get you on the right track.
Also, if you're looking to buy real estate in Breckenridge or throughout Summit County, I'd love to highlight some properties that might meet your needs. You're always welcome to look through the updated listings on my website any time, too. Then we can talk about the homes that interest you together.
When you're ready to discuss your options or prepare for showings, contact me at any time via email ([email protected]) or on my office line. I look forward to working with you!