Breckenridge Realtor News: July Events
July is one of the most beautiful months in Breckenridge. The mountains look absolutely gorgeous this time of year. Plus, there are so many fun things you and your family can do on and around our lovely peaks. As a Breckenridge Realtor I love checking out all the great events in Breckenridge and beyond. This is just a snapshot of what's happening all month long!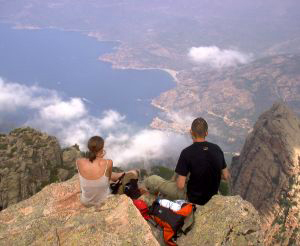 Summer Day Camp
Give your kids the chance to explore all the wonders of our mountains at the Breck Summer Day Camp. Through August 22nd, your children can spend a full or half day at the Breckenridge Ski Resort for a variety of activities that involve nature, science, crafts and creativity.
Running Festival
Get ready to race at the second annual Colorado Running Festival July 11th – 13th! It's two days of running fun on Copper Mountain with a half marathon, 5k and even a twilight 10k for you to enjoy. Kids can take part in the Half Mile Dash, too.
Wild About Colorado
There's so much to love about Breckenridge, including its natural surroundings. That's why there's a special festival that celebrates all the beauty you can find in this wonderful town. From July 17th through the 19th, discover the wildflowers, wildlife and wild places in and around Breckenridge at the Wild About Colorado event. Guided hikes, art workshops and live music are on the schedule at the Carter Park Pavilion.
Oz
Ever wonder how "The Wizard of Oz" became such a beloved story? Now you can get the answer and so much more! Between July 11th and August 2nd, take your kids to the Breckenridge Backstage Theatre for their production of "Oz." It's all about author L. Frank Baum's magical journey to create this classic fantasy.
Sunshine & Wine
Relax and enjoy a savory selection of handpicked wines on a warm afternoon. Just come to the Keystone Resort on July 25th at 4:00pm for a celebration of dynamic duos at Sunshine & Wine. You'll see how the wine world has some unforgettable pairings! It's the first in a series of wine-themed events you don't want to miss.
Want More July Events?
These are just a few of the fun activities you can enjoy in Breckenridge and all over Summit County throughout July. For more insight on what living in Breckenridge is like, or for help with buying or selling a home or condo, give me a call. My Breckenridge Realtor team is ready to help from start to finish.
Feel free to browse through the updated listings on my website, and when you're ready to talk through your options or schedule showings, contact me at any time via email ([email protected]) or on my office line. I look forward to working with you!