Real Estate Breckenridge: Bad Buyer Behaviors
It's always stressful to sell a home. Whether the property is in Breckenridge or across the country, real estate transactions can easily make everybody anxious. I see this happen all the time as a Realtor. The sad thing is that buyers can increase the tension by making the whole experience more agonizing than necessary.
That's why I want to dedicate this blog to discussing bad buyer behaviors. I hope it can help both buyers and sellers bypass problems during this hectic experience.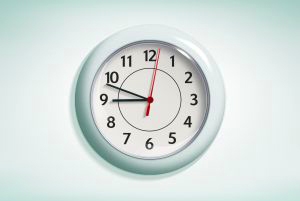 Showing No-Shows
After you've worked hard to make sure your home is sparkling clean, there's nothing worse than a buyer skipping a scheduled showing. In fact, this is one of the top complaints from sellers.
If you as a potential buyer cannot come to a showing appointment, be sure to cancel in a timely way. This means telling your Realtor hours, not minutes, before the showing that you can't make it.
Treating others as you wish to be treated applies to honoring your meetings, too. Then nobody's time is wasted.
Respect the Home
Believe it or not, I've heard sellers complain about how their home is treated by potential buyers during showings. This includes cranking up the heat or air conditioner, neglecting to lock the front door and even allowing kids to bounce on the furniture.
While sellers are eager to find good buyers, they still expect their homes to be in the same shape they left them in prior to the showings. Some owners now equip their properties with cameras and microphones just to make sure prospective buyers aren't abusing their visits.
Therefore, it's best that when you look at a home, you're polite and not act as if it is already your place. Walk around and imagine how you might put your belongings in each room, but don't disturb anything. You wouldn't want strangers going through your stuff. Always keep that in mind as you house hunt. 
No Nitpicking
A lot of buyers think they can be in control of the negotiating process if they compile a long list of issues with the house. By taking this tactic, the majority of sellers simply dismiss the buyers, concluding that their home just isn't a good fit for these particular house hunters. A negotiation has to be two sided and coming forward with too many complaints backfires on the buyers.
A better approach would be for the home seeker to create a shorter, gentler list in a neutral tone. That way, you're not insulting the owner and any offer you might be making is easier to absorb.
Too Many Visits
The quickest way to annoy a home seller is to request multiple visits before closing. Some buyers feel it's within their rights to come over with decorators, architects or family to get a jumpstart on arranging their new living space. However, when buyers are in this mode, they aren't considering the fact that the sellers are under a time crunch to get organized for their big move. This means that when the buyers swing by all the time, the sellers are inconvenienced. All in all, it comes down to common courtesy.
The future owners are better off timing their visits with the home inspection and the final walkthrough. Then the sellers won't feel intruded upon as they make their transition to a new home.
Want More Tips?
Buying or selling a home in the Breckenridge real estate market can be overwhelming on both sides. Since it's often an emotional experience, bad behavior may be expected from time to time. The good news is there are things you and your counterpart can do to make the whole process more pleasant.
Also, you don't have to feel alone during this stressful time. If you're buying or selling a Breckenridge home, we're here to help. If you would like more tips on how to avoid or resolve any misbehavior, feel free to get in touch. I've been helping Breckenridge homeowners buy and sell property for a long time and I'm ready to step in on your side.
If you're looking to buy a new home in Breckenridge or throughout Summit County, I'm happy to put together some properties that might meet your needs. You're always welcome to look through the updated listings on my website any time, too. When you're ready to discuss your options or prepare for showings, contact me at any time via email ([email protected]) or on my office line. I look forward to working with you!