Breckenridge Realtor News: September Events
September is here and it marks the beginning of another gorgeous fall in Breckenridge. As a Realtor, I love to see the incredible events that are available here during autumn in Summit County. They  prove just how vibrant our community is and that's quite wonderful! Check out this list of some great activities you and your family can enjoy all month long.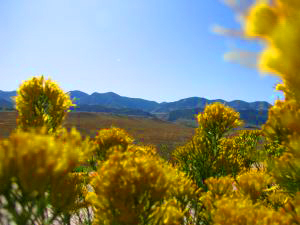 Music Showcase
In the mood for a little music? Then you don't want to miss the Rootsy Americana Music Showcase. On September 7th at 10:00am, head to the Frisco Historic Park Gazebo and enjoy great duos and sets that highlight this unique, musical genre. Bring a picnic and enjoy the lovely tunes at this outdoor venue.
Ghostly Tales
Gear up for Halloween with an eerie walking tour of downtown Breckenridge. On September 10th at 7:00pm, get a guided look at the town's darker side with Ghostly Tales. You'll visit some haunted buildings and learn a few Wild West stories you never imagined were possible!
Breck Oktoberfest
Fall foliage, German cuisine and collectible steins are all coming your way at Breck Oktoberfest! From September 12th through the 14th, you can experience all the fun at the Breckenridge Ski Resort. Join this weekend street party filled with great food, a keg-tapping ceremony, children's activities and even a 5k run!
Film Festival
If you're an independent film fan, then this is the event for you. The Breckenridge Festival of Film is an annual celebration that welcomes locals, visitors and filmmakers alike. From September 18th to the 21st, you can view some of the most creative films, special screenings and premieres that are exclusive to Breckenridge. Plus, the filmmakers are on hand so you're free to ask about their treasured productions, too. The showings are in various places around Breckenridge so be sure to check out the website.
National Public Lands Day
The Colorado Mountain Club and the White River National Forest & Friends of the Dillon Ranger District are partnering to celebrate National Public Lands Day. It's an opportunity to volunteer and help revive Tenderfoot Mountain (located between Dillon and Keystone). Although it's a popular recreation destination, it's in need of some environmental healing. On September 27th at 8:30 am, you can make a difference on this beautiful landscape. Lunch will be provided. Also, beverages and fun activities are planned after the workday.
Want More September Events?
These are just some of the wonderful events you can enjoy in Breckenridge and around Summit County throughout the month of September. For more ideas, just check back with our blog. My Breckenridge Realtor team is always happy to give you the latest news about fun activities in the area.
Also, if you're looking to buy or sell a home in Breckenridge, let me know. I can help you from start to finish. You can start by browsing the updated listings on my website and when you're ready to talk through your options or schedule showings, contact me at any time via email ([email protected]) or on my office line. I look forward to working with you!