Summit County Real Estate: First-Time Buyers
Buying a new home for the first time is a very exciting experience. However, it can also be a source of great stress, especially when it comes to the finances involved. Many new homebuyers looking for real estate are shocked when they learn how much money they'll need to spend to live in a certain area or afford a home with certain amenities.
The good news is there are plenty of options that can make buying real estate in Summit County very affordable. That's why this article is focused on strategies you can use to buy property for the first time without breaking the bank.
Fantastic Fixer-Uppers
A great way to make the move into homeownership is by purchasing a fixer-upper. These types of homes are more affordable and they can build equity over time–sometimes more quickly than the average for your neighborhood because you'll be actively improving the home as you live there. I don't suggest home buyers get into the 'house flipping' mentality, but fixing up a home in need of some TLC can be a springboard to get a more finished home down the road.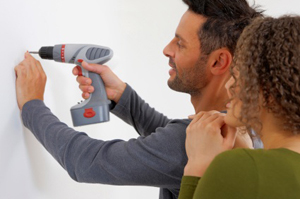 If you do decide to go the fixer-upper route, though, make sure to get the home professionally inspected, and are prepared for the reality of living in a home you're working on.  The last thing you'd want is to buy the property and then find out the necessary repairs far exceed your budget. When purchasing a fixer-upper, the trick is to weigh the discounted price against the cost of needed improvements, as well as to be honest about what projects you can take on yourself versus what projects require a professional.
Smaller May Be Better
Many of today's first-time buyers seem to think bigger homes are better. Ten years ago, most first-time buyers didn't look at property in this way. The fact is that a smaller home can be much more affordable than one that is larger and often just as nice. Condos and townhomes in Summit County may offer the space you need at a price that suits your financial expectations.
Although moving can be stressful, overbuying when it comes to real estate in Summit County can be an even bigger headache than moving every few years.
Transportation Options
Another important component for first-time homebuyers is proximity to the workplace. The problem is that property that's closer to more metropolitan areas traditionally costs much more.
If you find a decent home near public transit options, however, your commute, and transportation costs might be navigated more easily. By widening the scope of your search area, you have a much better chance of choosing a more affordable piece of property.
Contact Me
As a first-time buyer, the experience of purchasing a new home can be filled with both excitement and anxiety. I completely understand this mixture of emotions. Sometimes it's hard to comprehend the financial investment at stake until you've started your search. The nice thing is there are ways you can get a perfectly wonderful home and not feel stretched too thin.
I hope this article has helps you weigh your options for your first home. If you would like to discuss your needs as a first-time buyer in Summit County, please give me a call. I'm always happy to help. Feel free to start your search by looking at the updated listings on my website at any time. When you're ready to discuss your options or prepare for showings, contact me at any time via email ([email protected]) or on my office line. I look forward to working with you!