Summit County MLS: December Featured Home
If you're starting a list of the top Summit County MLS listings for the coming year. You should consider adding this one. Peace and tranquility are words that come to mind in this ultimate log cabin home for sale in Breckenridge. With four bedrooms, five fireplaces and tasteful rustic accents throughout the house, you simply cannot go wrong. In fact, I'll bet you'll enjoy years of great comfort and happiness within these custom-built walls.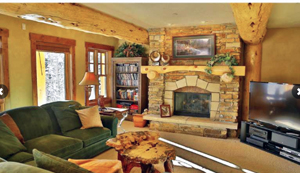 The forged copper accents and Hammerton lighting are a few of the luxurious finishing touches that make this gorgeous home stand out from the rest. Plus, the massive windows will provide you with incredibly stunning views of Summit County and the peaks you can see from the back patio are truly breathtaking.
The warmth of all the exposed wood and an open living room on the main floor make this home a perfect mix of cozy and inviting. Some of the rooms aren't what you'll find in other houses…this one has a wine room built in! With fridges to keep white and red perfectly chilled and racks for storing all your favorite vintages.
If you're thinking this home must be off the beaten path to have all this space, you need not worry. You won't be far from either the slopes or from downtown Breckenridge. In fact, the location of this home affords you access to fantastic natural surroundings without sacrificing the many conveniences of town life. This home is a real gem, so if you're starting a real estate search for the coming year, make sure you schedule a showing of the magnificent log cabin home in Breckenridge.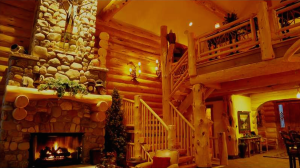 Want More Info on This MLS Listing?
As you can tell, this beautiful home in Breckenridge is absolutely amazing. If you'd like to tour this property in person, just let me know. I can arrange a visit right away. Give me a call and I'll set up the perfect time for you to get a firsthand look.
If you're building a list of your top properties you're always welcome to start by searching the updated Summit County MLS listings on my website. When you're ready to discuss your options or prepare for showings, contact me at any time via email ([email protected]) or on my office line, and we'll get started. I look forward to working with you to find your perfect home.