How to Price Your Summit County House Correctly
You've decided to put your Summit County home on the market. I'm very glad to hear that and I'd love to help you through this exciting process. But before we do anything else, we need to price your home so that you get the interest you deserve.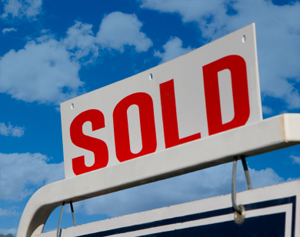 You may not be aware of this, but pricing can be a real art. It's based on both science and instinct. A lot goes into determining the best price for your piece of property. That's why I want to spend this blog discussing some tactics we can use to make sure your home is priced competitively in the Summit County market.
Analysis Is Key
There is one thing you always have to keep in mind when it comes to pricing. It can't be done in a vacuum. Houses in a neighborhood are all connected. Think of your home and all of the other homes around you as patches of a colorful quilt. You are one piece of a large puzzle that make up your entire community.
This means that the value of a house across the street is going to affect how you price your home. So in order to pick an appropriate figure, you need to analyze the competition in your local area. What other homes around you are now on the market? Are these homes new construction or older houses? Where does your house fit into the mix of this competition?
It's also essential that we look at comparables of homes similar to yours, studying both prices and sales. Current prices and even prices from a year ago are all important to examine because we need to understand the trends in your community.
This entails a keen awareness of the history of home prices near you. Are prices going up or down? How many days do homes tend to stay on the market before selling? All of this information will help us be knowledgeable about your area so that we can pick the most effective price.
Remove Any Emotion
It's natural to feel an attachment to your home. But when it comes time to sell, you must remain as objective as possible. Emotion can easily get in the way. So start thinking of your house as a commodity, a product that you are putting on the market for monetary gain.
Even though you may have originally paid what you feel is a large amount to purchase this home, don't assume the price you now put on this property should be more. The housing market has gone through a lot of turbulence. Summit County is no exception. So you have to be realistic about what your house is worth today and price accordingly.
You can factor in some wiggle room for negotiation, but, again, don't pad the price too much. The price should allow both you and the potential buyer some space to maneuver in terms of agreeing on a final figure. A listing price that is approximately 1 to 3 percent higher than market value is the most you should go in the majority of cases.
Think About Your Timeline
While it's essential to be objective about pricing, the process can't help but be personal at the same time. A certain price often depends on the timeline of the seller. So put some thought into your own priority list as you consider your home's ultimate price.
There are different questions you may ask yourself. Do you want to sell quickly? Or are you more interested in getting as much money as you can for this property? The answers will help you figure out how we should proceed in pricing your home successfully. 
Want to Sell Your Summit County Home?
As you can tell, there are many things to think about when you're trying to decide on your home's price in the Summit County market. It's easy to feel overwhelmed, but that's why I'm here. I'm ready to assist you through this process from beginning to end.
Also, I'm available to help you buy a home in Summit County. Just let me know the type of property you'd like and I can put together a comprehensive list we can go through together. Whatever your real estate needs happen to be now or in the future, I'm happy to be your guide.
You may also have certain questions or concerns that are addressed in my Kelli Sells Blog. So check it out and then feel free to contact me at your convenience.
Send me an email at [email protected] or call my office lines whenever you'd like. I look forward to hearing from you!