How to Know If a Buyer Is Serious About Your Summit County Home
Now that you have your Summit County house on the market, finding the right buyer is a natural goal. But sellers often wonder how to know when a buyer is serious or not. Sometimes it's hard to tell. However, there are certain clues that can give you a good idea of a buyer's level of motivation.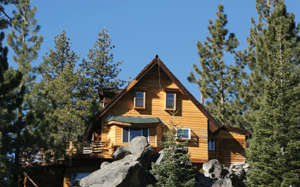 A Pre-Approval Letter
You may have a wide variety of people who are curious to look at your property during an open house or even for a scheduled showing. That doesn't necessarily mean they feel your home could be perfect for them.
But if a buyer reveals he's been pre-approved for a home loan, that's an important signal. It may point out that he can picture himself living in the house you want to sell.
A Judgmental Attitude
This may sound strange, but friendly and polite reactions to a house usually don't lead to any offers. Instead, critical responses are more likely to reflect true interest.
That's because the buyer may feel this particular house has some potential, but needs attention in certain areas. It could be anything from fresh paint to updated blinds or even the replacement of an older appliance.
The buyer's open judgment can mean she has invested thought in how to make this house ideal for her. Although the attitude seems negative, it's actually a positive sign for the seller.
Buyer Attachment
Some buyers keep their opinions to themselves. But others get excited, describing where they envision their possessions in the different rooms of the house. This behavior is a great indication that the buyer has established an attachment to your property. Therefore, you can bet this person is serious.
Openness About Identity
Open houses are a great way to screen for serious buyers. People who feel an honest interest in the home won't have a problem giving their contact information or showing identification. They really want to find a home that fits their needs and have nothing to hide.
However, certain individuals, who may just want to pass the afternoon or happen to be nosy neighbors from down the street, aren't in the market to purchase a home. They might simply enjoy snooping around and, therefore, waste everyone's time. If they know they will have to provide information about their identities, though, chances are they won't be signing up for a house tour. So you can eliminate them right away and focus on the people who'd truly like to see what your home has to offer.

Want to Sell Your Summit County Home?
By now, you can probably tell there are many things to look for when you're gauging a buyer's interest in your Summit County home. That's why I'm here to help you read the signs and help you through this process from beginning to end.
I'm also available to help you buy a home in Summit County. Just let me know the type of property you'd like in Summit County and I can put together a comprehensive list we can go through together. Whatever your real estate needs happen to be now or in the future, I'm ready to be your guide.
You may also have certain questions or concerns that are addressed in my Kelli Sells Blog. So check it out and then feel free to contact me at your convenience.
Send me an email at [email protected] or call my office lines whenever you wish. I look forward to hearing from you!