Remodeled Townhome in Silverthorne
Life in the mountains can be spectacular when you reside in this exquisite Silverthorne townhome. With its bright, open floor plan, two decks and fenced-in yard, you'll definitely enjoy the beauty and privacy of this remodeled unit.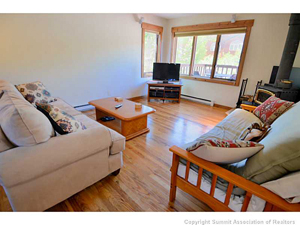 In addition, this townhouse is equipped with wood floors in the main living area and granite countertops in the kitchen. Plus, there are new doors and trim throughout the entire 3-bedroom home.
Also, each of the bedrooms has its own bathroom with beautiful tile work. So there's plenty of space to have guests without losing the townhouse's quiet feel.
Since this Silverthorne townhome has so many lovely qualities, you'll be sure to call it home for years to come!
Living in Silverthorne
When you move to Silverthorne, you'll quickly see why it is such a popular Summit County town. Not only does it have a wide variety of activities, including fly fishing, golfing and skiing, it's considered a wonderful shopping destination. The Silverthorne Outlet Stores has many types of shops to explore with over 70 name brands.
Residents can also take advantage of the Silverthorne Recreation Center, which provides activities for people of all ages. Whether you're into water aerobics or you simply want a relaxing soak in the Jacuzzi, you're always welcome to make a visit.
Furthermore, Silverthorne has a special place for events such as weddings, concerts and plays. Located right along the Blue River, the Silverthorne Pavilion brings elegance and beauty to the town with its stunning balconies and dazzling chandeliers.
Want More Information?
If you'd like to know more about Silverthorne, I'm happy to provide you with further information on any of your areas of interest.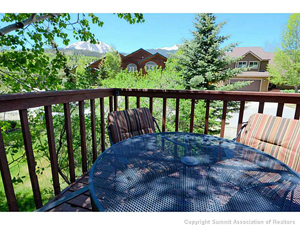 Also, if you want to visit the Silverthorne townhouse profiled in this blog, just let me know. I can arrange a tour on your schedule.
Please be aware that I'm available to help you view other Summit County properties, too. Feel free to check out my website for an updated listing of different types of homes that are currently on the market. Or let me know what kind of property you're looking for and I can research homes in Summit County that meet your needs.
You can contact me at your convenience any time. Just send me an email at [email protected] or call my office lines. I would love to help you find a home in Summit County that's right for you.