July Events in Summit County
It's the middle of summer and a perfect time to explore some amazing events here in Summit County. You can enjoy a wide variety of activities that really show off everything this area has to offer during the warmest months of the year.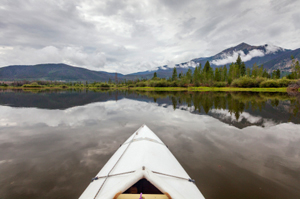 So take a moment to check out this fun list of stuff to do in July!
Wanderlust Colorado 2013
Now through Sunday, July 7th, take part in one of the most unique festivals around. It's Wanderlust Colorado 2013! Meet the world's top yoga instructors, listen to accomplished speakers, sample the products of great chefs and winemakers and even listen to some amazing musical acts. Tickets are still on sale for this eclectic mix of amazing talent on Copper Mountain!
Open Studio for Ceramics Lovers
Do you like to express yourself with clay? Then you don't want to miss out on the Open Studio at Quandary Antiques Cabin in Breckenridge. If you've got clay experience, this is a great way to create a project of your very own. Come on by on July 8th from 5:00pm to 8:00pm. It's $12.00 for the session and $30.00 for the clay, which includes the glaze firings.
Summer Reading Program
Are your young kids passionate about books? They'll really love this event then. Come to the North Branch Library in Silverthorne for summer reading fun on July 10th at 10:30am. This program is designed for children ages 3 to 6. So make sure your little ones don't miss out!
Charlotte's Web
Celebrate one of the most wonderful children's classics this summer. The Backstage Theatre in Breckenridge is now presenting "Charlotte's Web" and there's still time for you to experience this production. Now through July 14th, your whole family can get to know the most lovable spider and her good friend, Wilbur the pig.
Lake Dillon Arts Festival
Free family entertainment is the name of the game at the Lake Dillon Arts Festival. From July 19th through the 21st, you can see 65 of Colorado's and the nation's best artists. Come to Village Place on Lake Dillon Drive for this fun, 3-day event and experience some amazing artwork.
"Explore Lake Dillon" Boat Tours
Do you love mountain trivia? If so, you'll definitely get a lot out of the "Explore Lake Dillon" Boat Tours. Plus, you and your family can drink in breathtaking views of the mountains from an entirely different vantage point. So make sure to head to the Dillon Marina on July 30th at 9:00am for this fun and educational morning. But reserve your tickets beforehand. The tours tend to fill up fast!
Want to Know More July Events?
These are just a few of the fun things you can do in July. If you'd like other suggestions, I'd be happy to tell you about other activities around Summit County.
Also, I'm able to help you with any real estate questions you may have about the Summit County region.  You can always check out my website to look through the available listings. Then let's touch base so that we can discuss the properties that interest you.
Whether you want to put your current house on the market or you're looking to move into a local community, feel free to contact me at your convenience. You can send me an email at [email protected] or call my office lines whenever you wish.
Please know I'm happy to help you at any time with all of your real estate needs. I look forward to hearing from you!