The Final Walk-Through of Your New, Summit County Home
You've found the home of your dreams in Summit County. The fact that your offer has been accepted and your loan is now approved only makes it an even more fantastic experience. Congratulations!
A lot of hard work and thought has gone into getting you this far. So you have reason to be proud of yourself. But before you completely relax, there's still one more step you need to take. You have to perform a final walk-through 48 hours before the closing.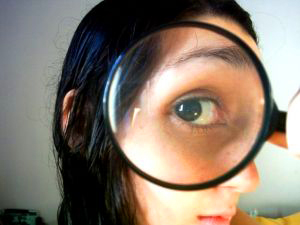 Get the Most From Your Walk-Through
While you may think of this walk-through as a time to celebrate, you can't lose sight of the importance of this final step of the home-buying process. These remaining moments before closing are crucial. It's the last time to be sure everything on the property corresponds to the negotiated terms set by you and the seller. That means you must be detailed.
Once you enter the home, refer to your purchase agreement and check off each of the items that are supposed to be staying. If you settled on a price to keep the crystal chandelier, for instance, make sure that exact fixture is still in place.
Also, be aware of the items that aren't supposed to be in the home after closing. These things should either be removed or boxed up by the time you carry out the final walk-through.
As you scan the property for the last time before signing all the paperwork, don't overlook areas like the garage, basement, attic and yard. You need to be sure any unwanted items and junk aren't stored in these places.
Repairs and Fixes
The purchase agreement might include a list of repairs that were scheduled to be made before closing. Go through this list very carefully. In addition, ask for copies of any receipts to prove that the work was done.
While you're looking to see if agreed upon repairs were made, be aware of any new damage you may notice. This could happen if the seller's furniture scratched the floors or walls while moving out, for example.
Finally, check for signs of mold or water damage that could have developed after you first had the property inspected. 
Make Sure Everything's in Working Order
Go through every room and check the lights, faucets and appliances. You need to know they're all functional. Turn on the washing machine and dishwasher to see that they work. You should also be sure you have copies of warranties and owner's manuals for every appliance in the home.
Next, test the doors and windows to see if they open and close easily and can lock. Plus, check that there are no missing screens or storm windows.
The heating and cooling systems should be the next items on your list. Make sure they operate properly.
Electrical outlets are also something you shouldn't overlook. Verify that they're all in place and not damaged in any way. Another thing to be aware of is whether or not the circuit breakers are labeled.
When Something Isn't Right
If you find any problems whatsoever, tell me immediately. As your realtor, I will make sure to get these issues cleared up before the closing. More likely than not, the seller will want to resolve any difficulties so that everything can go smoothly with the sale. 
Want More Information on the Final Walk-Through?
As you can tell, final walk-throughs are serious business. There is a lot to cover when you're taking this important step in the home buying process. If you'd like other tips on what to look for as you examine the property, let me know. I'm ready to assist you in any way I can.
Also, I'm available to help you buy a home in Summit County. Just tell me the type of property you'd like and I can put together a comprehensive list we can go through together. Feel free to check out the available listings on my website before we schedule a meeting.
You may also have certain questions or concerns that are addressed in my Kelli Sells Blog. So take a look and then contact me at your convenience.
Send me an email at [email protected] or call my office lines whenever you'd like. I look forward to hearing from you!