Tips for Buying New Construction in Summit County
New construction is appealing on many levels. From the countertops to the window dressings, every detail about the home is freshly built and installed. Also, certain aspects of the home can be made to your specifications.
Furthermore, you don't have to worry about a previous owner's emotional ties during the negotiation process. You'll only work with the home's builder.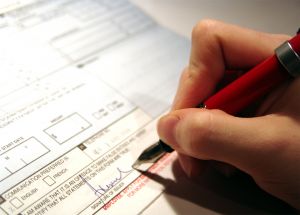 But just because a former owner isn't in the picture doesn't mean there aren't challenges involved in this type of real estate transaction. The fact is that buying new construction has its own set of issues.
However, I've got a number of helpful tips to prepare you for buying new construction in Summit County.
Important Questions to Ask Yourself
New construction has a lot of perks. But it isn't for everyone. Before you choose this route, ask yourself some important questions such as:
New construction subdivisions can be cookie-cutter by nature. Will that bother you over time?
New homes can be built very close to each other. Will a potential lack of privacy become an issue?
Don't Rely on the Builder's Listing Agent
Once you've made up your mind to buy new construction, you should research different neighborhoods. That's where I come in. As a real estate agent who's here for you, I can show you new subdivisions, set up tours and take you through the entire buying process.
My job is to help you, be your advocate and make sure you get a great deal on your Summit County dream home.
Unfortunately, buyers who purchase new construction often depend on the builder's listing agent. That is a mistake. The builder's agent wants to hit quota and sell as many homes as possible, not look out for you and your family's best interests. 
Do Your Research
Whether you want a home that has just been built or you're looking to build a home from the ground up, research is key. It's essential that you find the right builder.
Some of the things to look for in a builder are:
No Better Business Bureau complaints against the builder's company
Satisfaction of owners from the builder's previously constructed homes
By taking the time to evaluate different builders, you'll make sure that whomever you finally choose will provide you with quality new construction.
Amenities and Upgrades
Amenities are benefits that can be part of the community where your newly built home is located. Some examples of amenities include a clubhouse, fitness center or a gated entrance.
Upgrades are added items designed to enhance your home such as certain kinds of flooring or appliances.
Ask the builder for a feature sheet on the line of homes that interest you. This is an important document that you should read carefully. You need to know exactly what's included in the base home price. Then you can budget for any extras as you see fit.
Keep in mind that builders get a huge profit on upgrades since they can purchase parts and labor at relatively cheap prices. This means the markup for them may be massive.
So it might make more sense for you to bid out to other contractors for certain upgrades after you move into your home. You could save a considerable amount of money that way.
If you do decide on any upgrades with your home's builder, be sure to finalize your choices early in the process. Every change you make will cost you more money.
Inspections and Home Warranties
When construction is complete, it's time to have the home inspected by an independent professional. Just because it's new doesn't mean it won't have defects. Also, municipal inspections for code violations are never as thorough as the detailed analysis by the examiner you hire.
You might also want to have the home checked during each of the building phases. While this takes more time, it will uncover potential problems more easily than when the home is finished. If your builder doesn't like this idea, it's a definite red flag.
Warranties are another critical aspect of buying new construction. Ask for a builder's warranty that covers a specific period of time after you move into the home.
Every home warranty is different and can vary in length. So be sure your warranty is very clear on the length of time, what is included and any limitations for damages or defects in the construction.
Financing
Many builders offer in-house mortgage lenders or have connections to an outside lender. But that doesn't mean your builder's financing structure is right for you.
As your realtor, I'll show you different financing options so that you can make an informed decision. When buying a new home, you're entering into a long-term contract so you want to make sure you get the best rates possible.
You can also contact lenders and banks to compare terms, fees, rates and points. I'll be there to help you figure out which type of lender and financing program makes the most sense for you and your family. 
Want More Information on Buying New Construction?
If you'd like other tips on buying a newly built home, let me know. I'm ready to assist you in any way I can.
Also, I'm available to help you buy a pre-owned home in Summit County. Feel free to check out the available listings on my website.
In addition, you may have other questions or concerns that are addressed in my Kelli Sells Blog. So take a look and then contact me at your convenience.
Send me an email at [email protected] or call my office lines whenever you'd like. I look forward to meeting you!