Emotional Mistakes to Avoid When Buying a Summit County Home
It's exciting to buy a new home, especially in Summit County. There are so many wonderful places to choose from that it's hard not to imagine the possibilities at every promising property.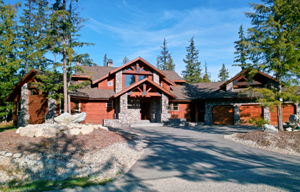 However, the home buying experience can also be very emotional. As an experienced realtor, I've seen a lot of buyers lose their objectivity because of the emotion that comes with choosing a new place to live.
But there are ways to control this emotional response in favor of sensible decision-making. In this blog, I will provide you with some valuable tips to keep in mind as you look at different homes in Summit County.
Indecision in the Way
The process of buying a new home requires lots of decisions. If you find yourself unable to make firm choices about key aspects of your home search, you may not be ready to purchase a new property at this time.
To avoid indecision, it's essential that you look at your finances from the start. Make sure you can afford mortgage payments for the long term.
Also, think about what you're looking for in a home so that you're clear about your goals before the search begins. Do you want to live near a specific school district, for instance? Or do you need a certain amount of space in a new property?
If you enter this journey with a clear idea of what you want and the knowledge of what you can afford, indecision won't be so much of an obstacle. You'll also be less likely to feel overwhelmed by all of the decisions that come with finding a home for you and your family.
Don't Fall in Love at First Sight
When looking at homes for sale, it makes sense to feel strongly about certain properties that you see. But you don't want to choose a home on impulse either.
Even though you might think the first or second home that you tour is the one, take a step back. You should make sure you view at least 5 properties before you decide a specific place feels right.
Getting a larger perspective of available properties will help you compare homes with a clearer head. This will also help you prevent overpaying and possible buyer's remorse in the future. 
The Grass is Always Greener
On the opposite end of the spectrum, I've encountered buyers who insist there is always a better deal out there. Although home prices are reasonable right now, the landscape is rapidly changing in Summit County.
So the affordable deal one seller may offer on a home that you really like might not be available the following month. Passing on this opportunity could be a mistake.
In Search of Perfection
Homebuyers who insist on perfection are letting emotions drive their decisions. The truth is that there are no flawless homes. By demanding a home meet a set of rigid ideals, the buyer is unable to view any property clearly.
In addition, if this buyer does find the so-called perfect home, an emotional attachment will get in the way of negotiating wisely. So the buyer can be left overpaying and being financially overextended in the end.
Want More Tips on Avoiding Emotion in Your Home Search?
If you'd like other ideas on keeping your emotions under control when searching for a Summit County home, let me know. I'm ready to assist you in any way I can.
Also, if you're just starting your home search in Summit County, feel free to check out the available listings on my website. Then we can discuss the properties that may be of interest to you.
In addition, you may have other questions or concerns that are addressed in my Kelli Sells Blog. So take a look and then contact me at your convenience.
Send me an email at [email protected] or call my office lines whenever you'd like. I look forward to working with you!