How to Work with Rising Mortgage Rates When Buying a Summit County Home
The real estate market in Summit County continues to improve. That is good news for sellers, who have been waiting a long time to see their home values increase. However, buyers may face more challenges, especially as mortgage rates keep rising.
In fact, more homebuyers are forced to back out of deals at the last minute because they can't afford the mortgage rates. According to the National Association of Realtors, contracts to buy existing homes dropped 1.3 percent in July across the country.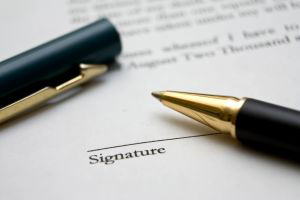 The higher cost of buying a house may be discouraging, but it doesn't mean you can't purchase a new home. There are things you might do to get a reasonably priced Summit County property.
Options to Consider
Many borrowers are now considering adjustable-rate mortgages to cut the costs of their home investment. Interest rates on these types of mortgages are still low.
However, it is important to point out that the rates will increase depending on the type of mortgage that you choose. Traditionally, adjustable rate mortgages are 5 or 7 years. So research these mortgages to see which kind works best for you and plan ahead.
Another possibility is to rethink your budget and look at properties that are slightly less expensive to make up for the higher rates.
There is a different alternative you can also consider. Some buyers who are in the middle of a home transaction are buying down their interest rates. This involves paying money up front to enable their rates to go down.
The reality is that as the Summit County housing market gets better, buyers have to be prepared for an increase in costs. Yet that doesn't mean you can't purchase a new home. You just need to be aware of the rise in prices and determine a strategy that suits your budget. 
Want More Info?
Buying a new home is both exciting and stressful. However, there's no need to feel overwhelmed. I'm here to help. If you're interested in other home buying tips, let me know. I'm ready to assist you through this process from beginning to end.
Please feel free to tell me the type of property you'd like and I can put together a comprehensive list we can go through together. Or take a moment to search the updated listings on my website. Whatever your real estate needs happen to be now or in the future, I'm ready to be your guide.
You may also have certain questions or concerns that are addressed in my Kelli Sells Blog. So check it out and then feel free to contact me at your convenience.
Send me an email at [email protected] or call my office lines whenever you'd like. I look forward to hearing from you!