Steps to Take When Selling Your Summit County Home
The housing market in Summit County is rapidly improving. Every month, the real estate landscape seems to get better and better. That's wonderful news, especially for sellers.
Just because the market is picking up, though, doesn't mean you can sit back and relax. There's still work to be done and mistakes to prevent. The last thing you want as a seller is for your home to remain listed for an extended period of time without any offers.
So in this blog, I'm going to let you know what you need to address when you put your Summit County house on the market.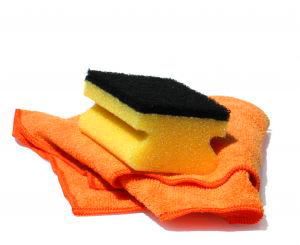 Step 1: Get Rid of Dirt and Grime
It may seem obvious that a house has to be in the best possible condition before potential buyers come through the door. But many owners fail to get their homes in perfect shape and it shows.
Unfortunately, if a house isn't sparkling clean, buyers can be turned-off and not give the property a second look. That's why you should always go the extra mile and make sure your house is spotless prior to the arrival of any prospective buyers.
From steam-cleaning tiles and grout to replacing old carpets, your house must be clean of all dirt and debris for every showing.
Step 2: Eliminate Odors
I just wrote an entire blog on how odors can be a deal breaker, but it's worth a second mention. Before a possible buyer walks inside, you should be sure your home has a clean and fresh aroma.
It's essential to neutralize any pet, cigarette or even cooking odors. Smelly homes are not appealing to people who want to purchase a new property. So take the necessary steps to create an inviting atmosphere for every buyer that tours your house.
Step 3: Replace Outdated Fixtures
Believe it or not, fixtures are an important detail for buyers. So if your home has old doorknobs on the cabinets or outdated light fixtures, people will notice. Even dated ceiling fans and kitchen appliances can ruin a sale.
For this reason, it may be worth a small investment to update these accents before scheduling any showings.
Step 4: Remove Wallpaper
You may have put a lot of time into choosing and then installing certain kinds of wallpaper in your home, but today's buyer does not like this decoration.
Wallpaper is a hassle to remove from the walls. Furthermore, the patterns are so personalized that a majority of buyers may not like a particular style they encounter in the house. Therefore, neutrally colored walls are much more attractive than specialized wallpaper patterns.
Step 5: Strip Away Clutter
Your family photographs and collection of candy dishes may be meaningful to you. However, they tend to look like clutter to a buyer evaluating your home.
People who are deciding whether or not your house is a good fit need to picture their own belongings in this property. This means that all of your personal items could actually be an unwelcome distraction.
So clear out the clutter as much as possible and let buyers imagine each room's possibilities. 
Want to Sell Your Summit County Home? 
As you can tell, getting your home ready to sell takes a lot of legwork. You don't need to get overwhelmed, though. I'm here to help. If you're interested in other tips, let me know. I'm ready to assist you through this process from beginning to end.
Also, I'm available to help you buy a home in Summit County. Just tell me the type of property you'd like and I can put together a comprehensive list we can go through together. Or feel free to search the updated listings on my website. Whatever your real estate needs happen to be now or in the future, I'm ready to be your guide.
You may also have certain questions or concerns that are addressed in my Kelli Sells Blog. So check it out and then feel free to contact me at your convenience.
Send me an email at [email protected] or call my office lines whenever you'd like. I look forward to hearing from you!