Finding Summit County Homes that are Adaptable for the Future
In the past, buyers had a clear idea of how long they would live in a new home. Today's buyers aren't sure how long they'll stay in the places they're planning to purchase. Because of this reality, many consumers are looking for homes that can be adapted for future needs.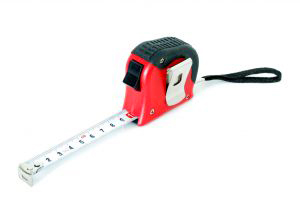 What Adaptability Means
The term "adaptability" may sound complex and confusing. However, it simply means the home's floor plan has built-in features that give you the flexibility to make changes in the available space whenever necessary. These parts of the property may include the attic, rooms over the garage or the basement.
In addition, an adaptable home allows you to adjust the size or function of an existing space. For example, you can convert a large bedroom into two smaller rooms or the reverse. This can be done by using moveable or removable walls.
Also, a home that has so many spatial possibilities can be subdivided into separate living areas. Consequently, secondary suites with private entrances may be set up for younger or older family members or even for the purpose of rental income.
Why Planning Matters
Although expandable space is the key to a home's adaptability, careful planning cannot be overlooked. The placement of load-bearing walls, windows and electrical outlets all play critical roles in how easily interior areas can be converted.
Whether you're having an adaptable home built from scratch or you're examining a property that claims to have the capacity to be spatially transformed, there are many details to consider.
Pre-wiring and pre-plumbing, for instance, should be addressed so that you're not faced with significant costs later. Furthermore, if you envision a secondary suite in the future, you must make sure the area meets all building code regulations.
Want More Info?
As you can tell, there are a lot of things to think about when it comes to either building or purchasing an adaptable home. However, you don't need to feel overwhelmed. I'm here to help. If you're interested in finding out more on adaptable homes, let me know. I can provide you with any other information you may need and help you through the process of buying an existing home or new construction from start to finish.
Also, I'm available to help you purchase any other type of home in Summit County. Just tell me the type of property you'd like and I can put together a comprehensive list we can go through together. Or feel free to search the updated listings on my website. Whatever your real estate needs happen to be now or in the future, I'm ready to be your guide.
You may also have certain questions or concerns that are addressed in my Kelli Sells Blog. Check it out and then feel free to contact me at your convenience.
Send me an email at [email protected] or call my office lines whenever you'd like. I look forward to hearing from you!