Blue River Bistro in Breckenridge
As a Realtor, I'm on the go in Summit County quite a bit. For this reason, I know where to find the best restaurants. In fact, over the years I've experienced many great places to eat in our surrounding towns. It's always wonderful to discover fantastic foods prepared by locally owned businesses.
That's why I want to introduce you to a beloved restaurant in Breckenridge. You may already know that this town is famous for having some of the most amazing restaurants in Summit County. However, you may not be aware of the Blue River Bistro yet. If you aren't, you might want to try it out!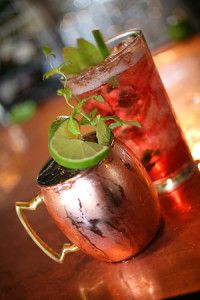 I enjoy this restaurant so much that I contacted its management for more information to share with all my clients. Jay Beckerman, the owner, responded that day and provided me with plenty of fabulous details.
"The 'Bistro' as it is often referred to by locals, is a contemporary American-Italian restaurant that is recognized for outstanding cuisine in a casually-sophisticated atmosphere," Jay explained. "Known for the lively and fun ambience, the Bistro is open year-round for lunch, Sunday brunch and dinner. Featuring local products and seasonal menus, the restaurant is a destination for locals and tourists alike."
When I asked Jay what makes his establishment stand out from the incredible competition in the local restaurant industry, he acknowledged the immense amount of talented chefs and owners who are here in Summit County. Additionally, he informed me of the Bistro's positive status in the minds of his patrons.
"The Bistro has continued to be true to its beginnings of providing a place to enjoy great times with friends," Jay said. "Having earned a reputation in Summit County for providing warm service with consistently great cuisine, we focus on exceeding our guests' expectations at every level."
After many years in business, the Bistro has certainly become a part of the Breckenridge community. In turn, Jay makes sure his restaurant is involved in the neighborhoods it serves. He told me that the Bistro hosts 5 annual fundraisers for local organizations, gives to Family Intercultural Resource Center (FIRC) through the yearly Dine Out to Donate and organizes dinners to raise money for different local organizations. That's quite impressive!
If you're interested in finding out more information, check out the Blue River Bistro's website. Or add the Bistro to your list of terrific places to go for a relaxing dinner with friends.
Want to Move to Summit County?
The Blue River Bistro is one of many excellent small businesses located in Summit County. If you'd like to know more about the companies you can find in this awesome area, feel free to contact me.
You might also enjoy reading about other local businesses that thrive here. Check out my Kelli Sells Blog for past profiles. You'll see the wealth of spectacular and creative enterprises that are owned and operated by Summit County residents.
Please know that I'm also happy to help you buy or sell a home in Summit County. Whatever your real estate needs happen to be now or in the future, I can assist you through the process from beginning to end.
If you have a chance, take a moment to check out the available listings on my website. You might see a property that looks like the perfect place for you and your family.
Feel free to contact me at your convenience. You can send me an email at [email protected] or call my office lines. I look forward to hearing from you!