How to Attract First-Time Summit County Homebuyers
Now that you've decided to put your home on the market, it's important to think about how to attract buyers. Customers looking for property in the Summit County Colorado real estate market aren't quite like any others, and it's important to bring in the right kind of shoppers. If your property would be a perfect first-time home, there are certain things you can do to make your home appeal to this demographic.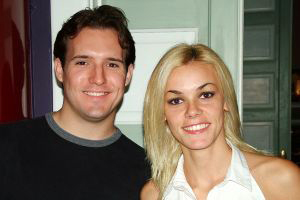 Millennials (who are currently in their 20's or 30's) may not mind smaller spaces. But they do want rooms that are multifunctional and well-organized. This means that if you can show how the rooms in your home can be used in different ways, you could draw plenty of potential first-time buyers.
Even something as small as moving a fold-out sofa into the office can demonstrate the versatility of the property's space. House hunters will see that what you're using as an office can also be converted into a guest room. Staging is important to any home sale, but understanding your buyer is a key step in the staging process.
New buyers also tend to rely on technology, so it can help to have information readily available about internet service options and costs. You might also include a line about the quality of cell phone reception on your property.
As many Summit County real estate buyers know, some residents are planning on working from home or in the mountains, but many homeowners will plan on commuting to the front range. Adding some information on commuting and public transportation options is a great way to show potential home buyers how close Summit County is to cities in the area.
On a related note, millennial buyers often find themselves looking at homes in unfamiliar neighborhoods simply because the price might be more affordable. You can ease their concerns about the community by offering background information on the unique features and culture of your vicinity. What are the most popular restaurants? Where's the closest supermarket?
Finally, since millennials are connected to mobile technology, don't be surprised if you see first-time buyers pull in front of your home with your listing on their smart phones. If they're interested in walking around your property, be ready to provide a showing at a moment's notice. You just never know when a first-time buyer could ring your doorbell and make a serious offer.
Want More Info?
There are many things to consider when targeting a specific type of buyer for your home. But don't feel overwhelmed by all of the strategies. I'm here to help. I've been guiding Summit County residents through the real estate process for a long time and I can provide you with straightforward advice about who to aim for in the home buyers pool.
Also, if you're planning on staying in the Summit County real estate market, I'm available to help you shop while you get ready to sell. Let me know what kind of property you want and I'll organize a comprehensive list we can go through together. Or feel free to get started on your own by exploring the updated listings on my website.
If you have questions or are ready to get moving, send me an email at [email protected] or call my office line whenever you'd like. I look forward to hearing from you!