Breckenridge CO Real Estate Tips: Common Do-it-Yourself Mistakes
Whether you've just bought a piece of Breckenridge, CO real estate or you're about to put a Summit County property on the market, you might find that there's plenty of work to be done. From brightening up the place with new paint to putting in a better floor, construction projects have a way of coming up.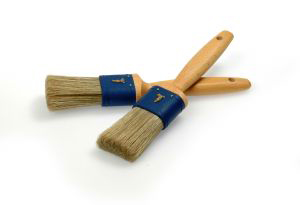 Many homeowners in Summit County feel they can save money and time by making the improvements on their own. However, if you don't know what you're doing, you could wind up paying a lot more in the end.
I always recommend consulting with someone who has a lot of experience with renovation projects before any construction begins. However, if you prefer to do the work entirely by yourself, this blog will focus on some of the most common DIY errors so that you can avoid them in your home.
Not Getting the Required Permits
Some property owners think permits are a hassle and refuse to go through the application process, but that can turn into a big mistake. Permits are designed to ensure the job is done correctly and no one is hurt on the job.
Furthermore, there are certain projects where proof-of-permit is required by your insurance company, and required by the building inspector during the sales process.
If you're not sure if your project needs a permit, here's a good rule of thumb. Any job that's larger and more time intensive than painting or wallpapering could benefit from a call to your town's building department.
Skipping Protective Gear
You may be gung ho about diving into your home improvement plans, but don't forget to protect yourself. Always wear goggles when using power tools or manipulating drywall or wood, and if your project is going to create dust, make sure you consider a dust mask or other respiratory protection. Construction materials aren't good for your lungs!
Hard hats are essential when you're working under other people on scaffolding. Also, never wear loose-fitting or hanging clothing, especially when you're working with power tools. Finally, be sure to put gloves on before handling wood, metal and rock.
Stocking Up On Supplies
You're all set to jump into a project, only to discover you're missing key materials for the job. It will save time, money and frustration if you plan your project well and make a materials list in advance.
Make sure you take the time to do your research and find quality tools for the project you're going to start. Although you can always find bargains on supplies, cutting corners may not be wise in the long run. Going cheap can mean that you'll have to spend more money down the line to fix the problems that may have come from using subpar tools or materials in the first place.
Proper Painting
A fresh coat of paint can make an incredible difference in your home. But it's easy to choose the wrong type of paint for walls when you're doing it yourself.
Be careful to use flat paint only on the ceilings. Flat paint isn't as washable as the paints that have an eggshell or satin finish.
When painting outdoor decks, keep in mind that the weather can put a lot of strain on the wood. For this reason, you should use a linseed oil-based stain instead of a clear sealer. That way your exposed wood will be better preserved and the paint won't peel either.
Want More Info?
If you're thinking of selling your Summit County home, and you're looking for a real estate agent, feel free to get in touch. I'm happy to give pointers on how to fix, stage and sell homes in the Breckenridge, CO real estate market as well as other surrounding towns.
If you're currently fixing up a home to sell and are ready to look at the options on the market in Summit County, I can put together a comprehensive list for you, or you can search the updated listings on my website.
As always, send me an email at [email protected] or call my office line if you have questions about buying or selling in Summit County. I look forward to hearing from you!