Talking Trash in Breckenridge
Garbage collection is essential in every community. As a Realtor, I know there are a lot of jobs that often go unnoticed, but contribute to the quality of life in the neighborhoods they serve. Gathering trash is one of those fields and can easily be taken for granted. However, a Summit County couple has been making a difference in this industry since 1999.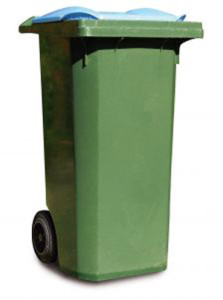 I had the good fortune of getting in touch with Shari Scheuermann, a co-owner with her husband David of the Breckenridge company called Talking Trash, Inc. She opened my eyes to the art involved in making sure rubbish is efficiently removed from the community, especially when you have weather and wildlife to consider.
Shari informed me that the company she and David run provides both residential and commercial trash and recycling removal. For larger jobs, Talking Trash also offers construction roll off containers.
Shari and David chose to create this business in Summit County because they thought it could benefit residents concerned about trash removal. She told me, "We were long-term locals and felt there wasn't enough competition in the garbage business and felt we could provide a better, more affordable service."
In addition, Shari stressed that Summit County homeowners and renters alike have the right to know they have options when it comes to getting rid of discarded items. "We offer extra services such as inside pickups and on-call pickups for unique situations," she explained.
Anyone who has bought or sold a house knows that moving may mean a lot of cleanup and garbage can get in the way. If you're looking for a home or condo for sale in Summit County, Shari and David could be a great asset to you in the near future. If you're interested in finding more about their business or you want to schedule a pickup, check out Talking Trash's website. Shari and David will the glad to hear from you.
Want to Move to Summit County?
Talking Trash is one of many fantastic small businesses located in Summit County. If you'd like additional information about the companies, neighborhoods and lifestyle you can find in and around Breckenridge, get in touch, I'm happy to talk to anyone looking for a home for sale in Summit County. Whatever your real estate needs happen to be now or in the future, I can assist you through the process from beginning to end. You can send me an email at [email protected] or call my office line. I look forward to hearing from you!
You might also enjoy reading about other local businesses that thrive here. So check out my Kelli Sells Blog for past profiles. You'll see the wealth of enterprises that are owned and operated by Summit County residents.