Breckenridge Real Estate Update | Trail's End Condominiums
If you're looking to buy a home in one of the most popular condominium communities in Breckenridge, Trail's End could be the right place for you.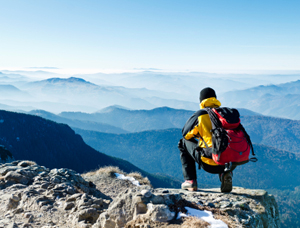 This ski-in-ski-out property is located slope side at the base of Peak 9. Furthermore, it's just a few steps away from the 6-passenger Quicksilver Chairlift. This means you can always hop on the slopes for a quick run or a full afternoon in the snow.
Also, the ski school programs gather right behind Trail's End. If you have kids, you and your family are able to get ski lessons practically right outside your door.
In addition to skiing whenever you wish, the Trail's End condominium community is only one block away from Historic Main Street. With downtown Breckenridge within walking distance, you're free to browse the unique shops, restaurants and nightlife without driving or parking.
The condominiums themselves are perfect for a weekend getaway, or a part-time residence, and all of them have great amenities. Each condo is equipped with full a full kitchen, gas fireplaces and balconies so that you can take in the gorgeous mountain views. Plus, you'll have access to all the amenities downtown Breckenridge has to offer.
Whether you're interested in purchasing a vacation home for yourself or an investment property, Trail's End will not disappoint. There's a reason it's a beloved part of Breckenridge. It's got everything you need to take advantage of a relaxing mountain life!
Want More Info on the Trail's End Condominiums?
As you can see, Trail's End has so many great things to offer its residents. If you're interested in checking out this neighborhood in person, let me know and I can set up a tour that works with your schedule. If Trail's End is one of several Summit County properties on your list, feel free to browse through the updated listings on my website. Once you see properties you like, we can talk about the homes that interest you and set up showings.
If you have your heart set on buying real estate in Breckenridge, take a look at One Breckenridge Place. It's another Summit County neighborhood I highly recommend. If you're in the market, but not quite ready to buy in 2013, take a look at the real estate trends in Summit County. The statistics and tips in the buyers and sellers section can help you identify the right time to move, and how to prepare ahead of time.
If you have questions about a property or are ready to get started, contact me any time via email ([email protected]), or call my office line. I look forward to speaking with you and helping you find the perfect Summit County home.