November Events in Summit County
With the leaves changing and the holidays just around the corner, it's a wonderful time to be in Summit County. That's why you should take a look at the many activities you and your family can enjoy in November. It's your chance to experience the great events taking place here all month long!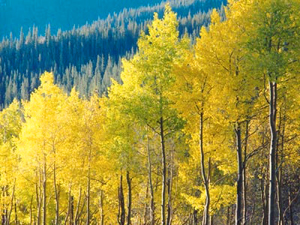 Beginner Fencing Drop-In
If you've ever wondered what it's like to fence, you can now try this sport out for yourself. On November 10th from 3 to 4:00pm, you're invited to join the introductory course at the Breckenridge Recreation Center. Students ages 8 and older can get the fundamentals of this fun activity for $5 per class.
"Into the Mind" Film Premiere
On November 15th at 5:30pm, get ready for the upcoming ski season with the new adventure film "Into the Mind." There will be 2 showings at the Breckenridge campus of the Colorado Mountain College. Proceeds will benefit the Team Breckenridge Sports Club. 
Mindfulness Meditation and Buddhist Philosophy
On November 18th from 6 to 8:00pm, you can see how meditation often applies to daily life. Classes take place at the Lord of the Mountains Church in Dillon and all levels are welcome to participate. The suggested donation is $15 per class.
Historic Breckenridge Walking Tour
Find out the intriguing stories behind one of Summit County's most beloved towns in this historic walking tour. On November 23rd at 11:00am, a local expert will be your guide through Breckenridge's long and lively history.
Arts Alive
Before you buy any gifts for your family and friends, check out the latest display of paintings, displays, photography and jewelry at Arts Alive at the La Cima Mall in Breckenridge. On November 29th starting at 11:00am, you're free to browse through these beautiful treasures just in time for the holidays.
Want to Know More November Events?
These are just a few of the fantastic things you can do in Summit County throughout November. If you'd like other suggestions, I'd be happy to tell you about other activities you may enjoy.
Also, I can help you with any real estate questions you may have about the Summit County region. Whether you are thinking of listing your Breckenridge home for sale or you're looking to move into a new Summit county home, feel free to contact me at your convenience. You can also look through the listings on my website and email me at [email protected] or call my office line with questions or comments.
In addition, you may find answers to some of your real estate questions on the Kelli Sells Blog. If you have a moment, browse through the articles. I update them frequently to make sure you're always aware of market news and trends in Summit County.
I look forward to hearing from you!