More Summit County Buyers Want Green Homes
The housing recovery is slowly gaining steam in Summit County and other parts of the country. This is great news, especially if you're planning to sell your home in the near future.
However, there is one thing you should keep in mind as you prepare to put your property on the market. Buyers are looking more and more for green products when purchasing a new home.
In this blog, I'll have important tips that you can use to make your property green-friendly for potential buyers. In addition, I'll provide advice to buyers as they search for the ideal green home.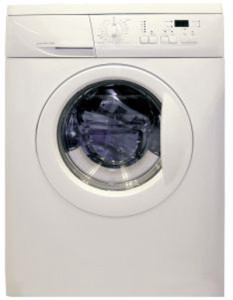 The Meaning of Green
Green homes are a growing trend. Many buyers claim they want to make sure their next property is green. However, a lot of people who say they're searching for green homes only have a vague idea of what that means.
The fact is that "green" can be defined in a number of different ways. It may be a home that has energy-efficient appliances, weatherproofed windows and good insulation.
A green home could also be one that uses nontoxic materials. Even certain carpeting can qualify as toxic and turn off buyers who want their new place to be green.
Furthermore, green homes may also be structures that have been built with locally sourced and sustainable materials.
Since there are a wide variety of ways to describe green homes, sellers have many options for making updates or upgrades to attract buyers. Also, buyers can zero in on the green features they value the most in their housing search.
Proving a Home is Green
If you're listing your home as green, don't be surprised if buyers want documentation. This can come in the form of past utility bills or receipts from the purchase of green appliances.
The problem is that there may not be any documents that prove a home is green. Sellers don't always save receipts, even from large purchases. Also, energy bills may not tell the full story. The way an appliance is used can be more revealing than actual paperwork.
Because certification for green homes is not standardized, there is no set procedure to show a property meets certain criteria. However, buyers can schedule an energy audit. Be prepared for the $500 bill, though.
Other things buyers should look for include whether or not the windows are double pane and the heating and air conditioning systems. They'll tell you if a home is actually energy-efficient.
As a seller, upgrading appliances and adding green features that make your property more effective with energy can be very appealing to buyers. In fact, energy-efficient updates may put your home ahead of the competition.
Want More Info?
As you can tell, there are a lot of things to consider when it comes to green homes. But you don't need to feel overwhelmed. Whether you're a seller looking to add green details to your home or you're a buyer searching for a green-friendly property, I'm here to help. Let me know what you need and I can assist you through the process from start to finish.
Also, I'm available to help you purchase any other type of home in Summit County. Just tell me the type of property you'd like and I can put together a comprehensive list we can go through together. Or feel free to explore the updated listings on my website. Whatever your real estate needs happen to be now or in the future, I'm ready to be your guide.
You may also have certain questions or concerns that are addressed in my Kelli Sells Blog. Check it out and then feel free to contact me at your convenience.
Send me an email at [email protected] or call my office lines whenever you'd like. I look forward to hearing from you!