Breckenridge Colorado Real Estate | What Your Insurance May Not Cover
As a homeowner, it is essential to have insurance in case any unexpected issues come along and affect your property. Most of the time, homeowner's insurance covers these disastrous events, but there are circumstances where your policy may not help you.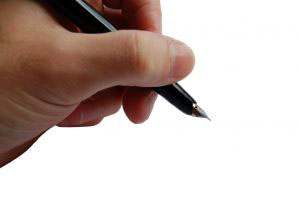 At those times, it's important to know exactly when your insurance can take over and when a situation goes beyond your coverage. By knowing the exclusions beforehand, you can be better prepared for disasters a standard homeowner's insurance policy may not be designed to handle.
In this article I will show you different conditions basic coverage won't touch. Then it's up to you to check your policy and decide whether or not you want to make any changes to it.
Mold
Believe it or not, there are hundreds of common molds in the United States according to the Insurance Information Institute. Having mold in your home is destructive as well as a health hazard, but many standard homeowner's policies limit coverage or simply excludes mold damage.
The good news is that many policies can be endorsed to expand coverage limits for mold claims. Keep in mind that the expansion may come with an added cost.
All in all, the best way to protect your home from mold is to prevent its growth. If your basement floods or you discover a leak, get rid of the moisture right away. Even small amounts of moisture can lead to mold growth, and you'll never know ahead of time what kind of mold might grow.
Termites
Termites can quietly chew through your home. Wood, paper and dead plant material that are in contact with soil attract termites, giving them both food and a way to enter the house.
In a matter of time, termites can damage or even destroy your home's support beams and any other wood features. Despite the devastation termites may do to a property, homeowner's insurance policies don't pay for this type of damage.
It's essential for you to be proactive and have a licensed pest control company inspect your home to ensure it's termite-free. Early intervention can make all the difference and prevent termite infestation. 
Sewer Backups
With more homes connected to aging sewer lines, the potential for backups continues to increase. In addition to out-of-date systems, storm water and raw sewage can also clog pipelines.
Unfortunately, when a sewer backs up into your home, damage to floors, walls and furniture can follow. The worst part is that standard homeowners' insurance will not compensate you for this type of destruction.
However, extra insurance in the form of endorsements could be available for your policy. Plus, you may only have to pay a small premium of about $40 to $50 each year for this coverage. 
Want More Info?
It's important to know what is and isn't covered in your homeowner's insurance. While we're not insurance agents, we have been in the Breckenridge real estate market for a long time and may be able to help you find answers to all your questions.
Also, if you'd like to view Summit County homes on the market, I can put together some properties that might meet your needs. Feel free to browse through the updated listings on my website, and we can talk about the homes that interest you when you have a list of homes in your price range.
When you're ready to talk through your options or schedule showings, contact me at any time via email ([email protected]) or on my office line. I look forward to working with you!