Breckenridge Realtor Notes: January Activities in Summit County
It's the heart of winter and there's so much to do right now in Summit County! Check out all of the fantastic activities available to you and your family this month. January is definitely full of fun!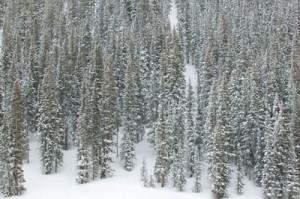 Snowshoe Adventures
If you can't get enough of the snow, this is the perfect event for you. From December to March, enjoy the beautiful mountain scenery while getting a guided Snowshoe Adventure tour. You'll learn about the mining history, wildlife and nature around Breckenridge. Contact the Gold Run Nordic Center for reservations today.
Backcountry Film Festival
Experience winter through entertaining films that celebrate outdoor enthusiasts at the Backcountry Film Festival. You'll see 10 amazing films, including the winner of the Best of the Festival award. Take your seat on January 12th at 7:00pm in Breckenridge's Colorado Mountain College. Admission is $10.
Cupcakes and Canvas
Your child might be the next great painter! Come to the Warren Station Center for the Arts in Keystone for a class which includes cupcakes. The center's art teacher will guide this 2-hour course on January 16th at 4:30pm, which includes the canvas, art supplies and even adult beverages for the parents. Admission is $15.
The Woman in Black
Breckenridge Backstage Theatre has a special treat for you weekends this January. See "The Woman in Black" for an evening of suspense and take advantage of this acclaimed presentation. Tickets are on sale now.
Ski with a Ranger
Combine a nature tour with skiing and you have a delightful afternoon! Fridays and Saturdays at 11 am, you can ski with a ranger on Copper Mountain and find out more about the history and natural surroundings of this beautiful area. Plus, this afternoon adventure is completely free!
USSA NorAm Hole Shot
From January 28th through the 31st, you can watch top athletes in the U.S. Ski and Snowboard Association's North American bordercross and skicross competition. Get ready to be inspired at the USSA NorAm Hole Shot on Copper Mountain. Admission is free of charge.
Want to Know More January Events?
As a Breckenridge Realtor and resident, I'm always happy to share some of the reasons visitors and residents enjoy Summit County. We hope you get out and have some fun this month!
Also, if you'd like to view Summit County homes on the market, I help you review properties that might meet your needs. Feel free to browse through the updated listings on my website, and get in touch to talk about the homes that interest you.
When you're ready to talk through your options or schedule showings, contact me at any time via email ([email protected]) or on my office line: (970) 390-9311. I look forward to working with you!