Summit County Real Estate & Home Design Trends for 2014
As a Summit County Realtor, I'm fascinated by home design trends. You just never know when a style will catch on for years or pass by in a flash.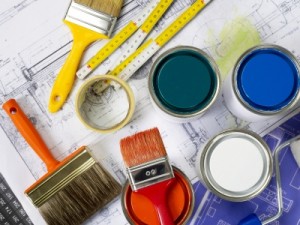 Since trends can be so tricky, I always advise my clients to consider the latest fads carefully. The last thing recent buyers or soon-to-be-sellers need is to invest in a style that may not be in style much longer, or may not suit the tastes of the next home buyer.
It's wise to be cautious with expensive switches that create permanent changes. When it comes to things that can be substituted easily like pillows or paint, however, I think a daring attitude could work quite well for your home.
That being said, here are a few of the top trends that are making a huge splash in 2014.
A New Take on Cabinets
Timeless and modern describe the new look for today's kitchen cabinets. This means the more traditional and detailed appearance of this functional furniture is taking a backseat to a simpler, streamlined style.
Also, lower cabinets are getting phased out in favor of big drawers. They're much easier to open and they can be fitted with removable storage holders, too.
Catchy Colors
Shades of beige and white have held the top spots in color choices for years. However, that trend is meeting some competition. Now warm grays are a 2014 favorite.
In addition, lighter pastels in corals, sea greens, lavender and misty blues are also on the rise. You could say that soft colors have become one of this year's biggest trends.
Luxurious Lavatories
Bathrooms have been getting more lavish as the years go by. Now get ready for luxury on a whole new level. Like it or not, technology is a major part of bathroom décor in 2014.
To ensure residents never miss a second of their shows, for instance, televisions are getting integrated into medicine cabinets. Plus, steam showers are expanding to accommodate built-in speakers, docking stations for iPads and even Bluetooth connectivity. 

Accent Chairs
Although large, comfy couches will never go out of style, a different kind of seating arrangement is coming on strong this year. Accent chairs can give a room more color while also providing interesting places to perch.
Furthermore, chairs of this sort are affordable and have the potential to spice up a space rather nicely. I can't think of a better way to shake up your living room without spending a fortune in 2014. 
Want More Info?
There are lots of great home design trends making popping up in the Summit County real estate market this year. If you have questions about how to prep for a pending home sale, or how to stage your home now that it's on the market, get in touch, our team is well versed in how to sell Summit County homes.
Also, if you want to view current Summit County real estate for sale, I can put together some properties specifically for you. Feel free to browse through the updated listings and get in touch when you're ready to set up showings.
If you have questions about Summit County real estate from either the buying or selling end, contact me at any time via email ([email protected]) or on my office line. I look forward to working with you!