Breckenridge Colorado Real Estate Tips: How to Sell to Seniors
In years past, people tended to move to warmer climates once they reached retirement age, but times have changed. Now older people are staying closer to home more often than not.
As a home seller in Breckenridge, Colorado, this is a great opportunity for you to attract baby boomers to your property. However, in order to make your home appealing, here are some important real estate tips to keep in mind.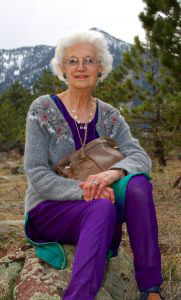 Take the Time to Design
Practical improvements are important. Things such as a ramp for wheelchair access can make a home stand out from all the rest, which is exactly what you want.
While such renovations make a difference, be sure to design them correctly. Propping a piece of plywood over the stairs won't do the trick. Take the time and invest the  money to integrate accessibility without turning off potential buyers who don't need the extra assistance.
Get Professional Help
Attracting seniors to your home can mean the addition of certain kinds of conveniences. These may include access ramps, wheelchair-height toilets, grab bars and other remodeling projects that can make life easier for senior citizens.
To install these items correctly, however, you should enlist the help of professionals. Of course, if this is your line of work, feel free to make these improvements on your own. Otherwise, the expertise of architects and/or landscape designers is ideal for these kinds of renovations.
Other Qualities Seniors Want in a Home
Besides accessibility, many senior citizens are searching for homes that don't require a lot of maintenance. Therefore, smaller yards or communities where landscaping is done by a homeowner's association are attractive.
In addition, compact homes that are all on one level may draw more senior buyers. With less space, the home won't take as much time to clean or keep organized. The elimination of stairs makes it easier to get around as well.
Want More Info?
Deciding who your target buyer might be is just one way to help sell your home. If you'd like to discuss this or other real estate tips for selling a home in Breckenridge Colorado,  get in touch. We've been helping Summit County homeowners for years.
Also, if you're looking to buy a new home in Breckenridge, I can put together some properties specifically for you. Feel free to browse through the updated listings on my website whenever you wish. Then we can talk about the homes that interest you together.
When you're ready to talk through your options or schedule showings, contact me at any time via email ([email protected]) or on my office line. I look forward to working with you!