Breckenridge Real Estate: Silver Shekel Neighborhood
If you love being surrounded by miles of natural beauty, but you don't want to sacrifice access to top notch amenities then I know the perfect neighborhood for you. It's called Silver Shekel and it's one of my absolute favorite communities in Breckenridge. That's why I'm very excited to make it the featured neighborhood in my blog this month.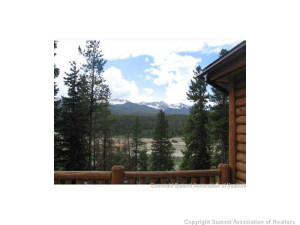 Personally, I always enjoy visiting Silver Shekel because it defines mountain living in so many interesting and exhilarating ways. The fact is there isn't just one type of home in this eclectic subdivision. From log cabin style homes to majestic contemporary houses, you're bound to find the property of your dreams here!
In addition, the homes of Silver Shekel give this community an appealing personality. The varied designs of these lovely properties provide the neighborhood with a friendly, inviting atmosphere. I'm really fond of all of the architectural styles in this part of Breckenridge. They showcase the historical nature of this mountain town and certainly make Silver Shekel one of its most distinctive neighborhoods.
You might think that a neighborhood that's in the middle of national forests and the wilderness would feel a bit isolating. It's actually quite the opposite. Silver Shekel is super close to everything Breckenridge has to offer, and is unique in the Breckenridge real estate market.
Just 5 minutes from the lifts at Breckenridge Ski Resort and conveniently located off the highway north of downtown, Silver Shekel has many exciting activities to choose from. Not only can you ski, golf and go hiking practically right out your back door, but you're also free to explore the fantastic shops and restaurants that make Breckenridge so unique.
Furthermore, this quiet, mountain area is ideal for vacation properties or second residences. In short, there's something for everyone in the Silver Shekel neighborhood.
Interested in Finding Out More About Silver Shekel?
As you can see, Silver Shekel's condos and residential properties are overflowing with fantastic qualities. It's hard to sum up this featured neighborhood because there is so much more I could say about it! If you'd like to check out this community in person, please let me know. I'd be thrilled to set up a tour on your schedule.
Also, if you'd like to view condos for sale in Breckenridge or any other Summit County town, I'm happy to put together some properties that meet your criteria. Feel free to browse through the updated listings on my website and don't hesitate to get in touch when you're ready to move forward.
Or if you want to put your own home on the market, I can help you in that process from start to finish.
When you're ready to talk through your options or schedule showings, contact me at any time via email ([email protected]) or on my office line. I look forward to working with you!