Breckenridge Real Estate: February Market Update
It's the middle of winter and that could explain the lull in the Breckenridge real estate market. For the first time in months, we've hit the pause button. Still, there's no reason to lose hope. Real estate can have many different patterns as you'll soon see.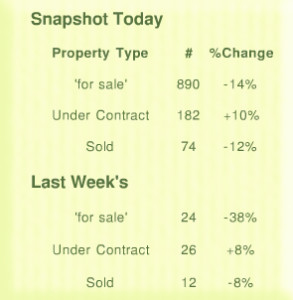 Currently, Summit County figures are down 12 percent for the amount of residential properties selling. Also, the average sold price has decreased by 1 percent. However, there is a bright spot. The total number of properties under contract is up 10 percent.
While these statistics may seem a bit on the dreary side overall, they're a lot like the 2006 and 2007 landscape at this time of year. Yet the inventory of properties for sale happened to be as low or lower than what we're seeing today.
Even with that reality, though, many more properties were sold in Summit County during that time than all of last year. For 2006, 62% more sales went through than in 2013. Then in 2007, 39 percent more homes were sold than in 2013 as well.
In short, this means that despite this little break in the present day market's momentum, we may still have a very productive year ahead. It'll be exciting to see just where the Breckenridge real estate market takes us in the coming months.
Have Breckenridge Real Estate Questions?
When you're looking to buy or sell a home, the latest market updates are always important tools in your arsenal. Just remember that real estate here in Breckenridge can change quickly, so be careful not to draw conclusions based on one report.
If you'd like to view homes for sale in Breckenridge or any other Summit County town, I'm happy to put together some properties that meet your criteria. Feel free to browse through the updated listings on my website and get in touch when you're ready to move forward.
Or if you want to put your own home on the market, I can help you in that process from start to finish.
When you're ready to talk through your options or schedule showings, contact me at any time via email ([email protected]) or on my office line. I look forward to working with you!