Homes for Sale in Summit County CO: Price & Interest Rate Myths
As a Realtor, I get a lot of questions from hopeful buyers about how to afford a new home. One of the most common topics is the relationship between interest rates and prices. Many people believe if the rates go up, then home prices must go down.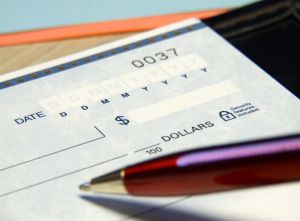 Unfortunately, that isn't true. It's a myth.
The reality is interest rates and home prices fluctuate due to factors that really have nothing to do with each other. Rates rise because of many things such as a stronger economy and income growth.
In turn, while housing prices may be influenced by an improved economy as well, any increase or decrease really has nothing to do with changes in interest rates. Sometimes price increases or decreases can be caused by supply and demand. For instance, a limited supply of properties can allow sellers to raise the prices. This has nothing to do with interest rates.
Yet rates and prices can indirectly affect each other. I know this may sound confusing. In this blog, I'll explain how rates and prices often interact.
Interest Rates and Home Sales
It's a fact that a rise in mortgage rates does not signal any kind of drop in the price of a home. Still, variations in rates can make a difference in the amount of home sales.
Higher interest rates may impact home sales in a negative way. Basically, if rates rise all of a sudden, home sales might fall. This is because people may feel the spike in interest rates means they can't afford to buy a home anymore.
That's not the only way potential buyers may respond when interest rates go up, though. They could make a larger down payment, buy a less costly home or choose an adjustable mortgage with a lower interest rate. The last option is to leave the housing market altogether and hope for lower rates in the future.
Therefore, rates do affect the market. It's just that they don't have a direct effect on prices.
Want to Know More About Rates and Homes for Sale in Summit County?
The interaction between interest rates and home prices can be complex. There are a lot of factors to keep in mind. However, just because home prices don't decrease when rates go up does not necessarily mean you can't buy a new home.
Let me show you realistic ways you can find an affordable property, even if mortgage rates happen to be on the rise. My job is to help you through every twist and turn in the Summit County real estate market, and I take this commitment seriously. Give me a call and we can talk in detail about your situation.
If you're interested in viewing Summit County homes for sale, or want to talk about what type of home is right for your family, I can put together some properties that might suit your tastes. You're welcome to browse through the listings on my website any time, and when you're ready, we can talk about the homes that interest you.
Also, if you would like to put your Summit County home on the market, I can guide you through this entire process from start to finish.
When you're ready to talk through your options or schedule showings, contact me at any time via email ([email protected]) or on my office line. I look forward to working with you!