Breckenridge Realtor Tips: Buying & Selling Simultaneously
More and more homeowners are facing a predicament that can actually be a blessing. They've found an eager buyer, which means they must secure another property to purchase as soon as possible. As a Breckenridge Realtor, I can tell you this is a welcome change from the days when buying a home might have been easy, but selling one was difficult.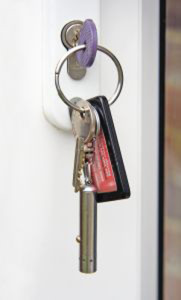 However, buying and selling at the same time can still be a stressful experience. There are unique hurtles you have to face when you're buying and selling at the same time. Consequently, I'm dedicating this blog to some essential tips you can use, if you are in this situation right now.
Do Your Research
No matter what you're planning on when it comes to selling your present home or buying your next one, research is essential. First of all, this means you should be going through listings and looking at neighborhoods that appeal to you. When you're looking at homes in the area you want to move to, think about the features you have to have, and the features you want to have. That way, when you get in touch with your Realtor, you'll be able to have productive conversations from the beginning.
Remember that I'm always ready to help you visit different communities in Breckenridge and throughout Summit County. You can also check out the updated listings on my site at any time to see what homes are currently available.
Don't wait until you have an offer to figure out where you want to live, and what features you're looking for in your new Breckenridge home. It pays to be proactive and prepared.
Timing Matters
Experts say it may be hard to sell your home and purchase a new property in a seller's market. However, you have a distinct advantage because you can negotiate the timing.
By determining a longer period until the closing, you don't have to be in such a rush to find a new place to live. In fact, it could be possible to accept a buyer's offer as long as it's contingent upon whether you've secured a home by a specific date.
Since you will also be a buyer in this situation, you can request that your offer be contingent on your current home being sold by a certain time. Keep in mind, though, that this kind of an agreement can become a challenge if the seller of your new home, or the buyer of your current home are thinking along a different timeline.
Consider Renting
Another option to provide you with more time is renting your former home. A sale-leaseback agreement would enable you to stay on the property after the closing. This option can give you more time to find your next home without feeling rushed, or moving at an unreasonable timeline. In fact, the buyers of your current home may appreciate not leaving the home vacant as they prepare to move.
However, there are key details to consider. Some mortgage documents require the buyer to be in the home within a set period of time. Therefore, renting your old home might only get you 1 or 2 extra months.
As always, it's important to be fully aware of any fine print before you take this path. Therefore, look at all documents thoroughly as you make your decisions about coordinating this process.
Want More Realtor Tips on Buying & Selling?
It's often tricky to buy and sell at the same time. The good news, though, is that many homeowners have done this in the past, and it's common enough that all parties involved may be prepared for this option. Also keep in mind that as a long time Breckenridge Realtor, I've seen this scenario many times and I'm happy to guide you through each step. You're definitely not alone in making everything work.
When you're ready to talk through your options or schedule showings, contact me at any time via email ([email protected]) or on my office line. I look forward to working with you!