Breckenridge Realtor Notes: April Events
Spring is finally here! It's the perfect time to take advantage of all of the wonderful activities happening in Breckenridge and throughout Summit County. Check out the fun events you and your family can enjoy in April!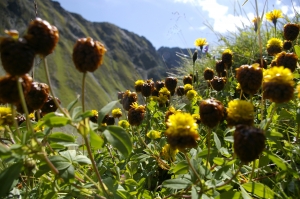 "Spring Into Spring" Gallery
Celebrate spring in style with a showing of paintings, pottery, glass, photography and so much more! On April 11th at 11:00am, come to the "Spring Into Spring" exhibit at the Arts Alive Gallery in Breckenridge for some amazing art. Admission is free.
Apres Tennis Clinic
Spring is the ideal time to play tennis. If your arm feels a little rusty, though, the Apres Tennis Clinic can get you back into shape in no time. On April 14th, bring your racket to the Keystone Tennis Center and get ready for a fast-paced drill. Players of all abilities are welcome! 

The Color Run
Spread splashes of color this spring! It's The Color Run, where you can be part of an untimed race and covered from head to toe with every hue in the rainbow. On April 19th at the Copper Mountain Resort, join other runners to promote health, happiness and well-being at this very colorful event!
Golden Horseshoe Hike
In the mood for a refreshing walk? Then come to the B&B Trailhead in Breckenridge for the French Gulch Hike. On April 28th, you can get an up close and personal look at the famous Golden Horseshoe, the site of many early mining projects. It's bound to be a scenic afternoon with your family. 
Want to Know About More April Events?
These are just some of the great activities you can experience throughout April in Breckenridge and all over Summit County. For more ideas, check back on the site, or contact us. My team of Breckenridge Realtors is happy to provide you with other fantastic things to do this month. You won't be disappointed!
Also, if you're looking to buy or sell a home in Breckenridge, let me know. I can help you from start to finish. You can start out by browsing through the updated listings on my website…then we can talk about the homes that interest you when you're ready to talk through your options or schedule showings.
Contact me any time via email ([email protected]) or on my office line. I look forward to working with you!