How to Choose the Best Realtor in Breckenridge
When you're ready to buy a new home or sell your current one in Breckenridge, finding an experienced real estate agent is a top priority. It's essential to find the best realtor to look out for your interests throughout the entire transaction. But the challenge of this endeavor is choosing the right professional for you.
Since buying or selling property is a major purchase, it's necessary to do a methodical search. While I'm always happy to be your Breckenridge realtor of choice, I also realize the importance of finding the right fit. Researching different agents can make all the difference in meeting the one who suits your needs.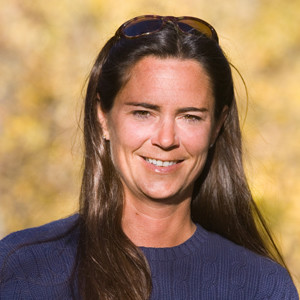 In this blog I will provide you with some guidelines to use as you determine the best Realtor in Breckenridge for you and your family.
Research Their Recent History
As you start talking with numerous agents, ask about properties they've listed and sold within the last year and see if those listings fit with what you're hoping to do in the real estate market. If the Realtor has references you can call, make sure to request the original asking price and the final sold price. That will give you some insight into the negotiation process that took place.
If you're looking to sell a property, find out if the past sales of a particular Realtor are similar to yours in price, location and other details. The point of these questions is to get an agent who is prepared to sell homes like yours in the Breckenridge real estate market.
Look For a Distinguished Agent
Awards matter when it comes to seeking out serious agents. When you find an agent who's won "Realtor of the Year" by a state or local office of the National Association of Realtors, for example, that is a mark of distinction. Recognition like that comes from years of experience and continued success meeting their clients' expectations.
Agents who distinguish themselves in this way have been judged as the best by their peers. That is a detail worth noting because it's an endorsement that takes time and diligence to earn.
Experience is another quality you want to find in your Realtor. A good rule of thumb is that your agent should have at least 5 years in Breckenridge real estate.
Basically, you want someone who is active in the business and thoroughly knows the market. It's also best if you find an agent who is dedicated to Breckenridge real estate full time. 
Check Out Listings
With today's technology, websites are often the first place prospective buyers look to check out home listings. Therefore, you want to have an agent who is adept at using the Internet effectively.
By looking through an agent's website and checking their current listings, you can see if any properties are similar to the type you're aiming to sell.
Get More Tips on Choosing the Best Agent
As you can see, there are many things to consider when picking a Breckenridge Realtor. Again, I'd love to help you buy or sell a property in Summit County, but if you have questions or if you would like more information about me, don't hesitate to call. I want to make sure we're a great fit as Realtor and client before we start the home buying, or home selling process.
Also, feel free to browse through the updated listings on my website. We're happy to put together a list of potential homes in or around Breckenridge for each client. Then we can discuss the homes that interest you when you're ready.
I hope to hear from you soon and when you're ready, contact me at any time via email ([email protected]) or on my office line.
-Kelli