Breckenridge Realtors: Small Fixes to Increase Value
With the housing market improving in Breckenridge and around the country, now is a great time to think about selling your home. Whether you want to upgrade to a bigger place or scale down to a manageable size home, small improvements to your current residence can make all the difference in the selling process. As a Breckenridge Realtor, I've seen how little fixes can go a long way. That's why I want to focus on few minor things you can do now to increase your property value.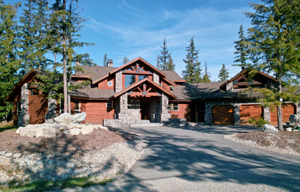 Exterior Improvements
The outside is the first thing potential buyers see when they approach your home. This is why it's so important to make the exterior of your property as appealing as possible. If there are any dents or damage to your siding, make sure to get it repaired. Also, have it sparkling clean in time for your showings.
The same goes for your roof. Every roof needs to be regularly maintained. If you've just fixed your roof, it can be a great selling point. New energy-saving windows are also attractive to people looking to purchase another home.
Even your garage door should be addressed before possible buyers come onto your property. Be sure it is clean and oiled so that it doesn't make screeching sounds when opened.
Additionally, pick up any clutter in the yard. While you're at it, consider planting flowers or having potted plants outside to give your place a charming, homey feel.
Finally, if you have an old mailbox, think about painting or fixing it so that it doesn't make a bad impression.
Interior Improvements
It's amazing what a fresh coat of paint can do to freshen up an entire house. If you decide to go this route, though, make sure to choose light, neutral colors. Shades of this sort have the power to give a room a bigger, cleaner look. With bolder colors, you're taking a huge risk that potential buyers will be turned off and that's the last thing you want to do.
As you prepare for showings, be sure any cosmetic damages have been addressed. This includes:
Broken Steps
Cracked Windows
Holes in the Drywall
Chipped Paint
Keep in mind that even little flaws no matter how minor, can detract from the beauty of the Breckenridge home you're putting up for sale. The last thing you want is to create any doubt in the buyer's mind that this is the right house for them.
Presenting a squeaky clean home should also be at the top of your priority list. Clean and scrub down everything so that your home sparkles both inside and out. You don't want to risk offending a buyer who may have been interested in making an offer.
When the day of your showing arrives, atmosphere matters. This means eliminating any distracting clutter and having good lighting throughout your home. You may even want to bake fresh cookies so that this delicious scent lingers in every room. It's sure to please potential buyers who are deciding whether or not to choose your home for their own.
Want More Info on Staging and Improving Your Property Value?
The points we talked about today are a great jumping off point. If you're interested in specific tips for selling your home, reach out my team of Breckenridge Realtors…we're always ready to help, and after so many years helping homeowners sell in Summit County, we're ready to help you sell too.
When you're ready to talk through your options or schedule showings, contact me at any time via email ([email protected]) or on my office line. I look forward to working with you!