House Hunt Smarter: Summit County MLS Search & Alerts
Buying a new home can be both exciting and stressful. As a Summit County Realtor, I've seen the full gamut of emotions. However, if you take advantage of a variety of available resources, you're always better off in your house hunting. That also means you're less overwhelmed in the process. This is why I highly recommend using our Summit County MLS search tool. Also known as multiple listing service, the MLS number is the key identifier all Realtors use to identify homes.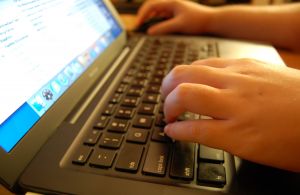 While I hope you'll give us a call once you're ready to start viewing homes, I also encourage clients to think of our MLS search tool as a second resource. Unless a home is specifically exempted from MLS, it will be listed in this online software. Therefore, MLS offers a ton of very useful information when it comes to finding the perfect Summit County home for you.
While MLS listings are designed for agents and other professionals associated with real estate, and can get a little technical sometimes, you can still have access to its tremendous amount of data, and the map functionality in our MLS search tool allows you to plot out the homes in your area, refine to read details on each one, and start compiling a list of homes that look promising to you. Some examples of the searchable information in the system are:
Zip code
Radius (a certain distance from any target address)
Street or subdivision
Price range (low to high)
Bedrooms
Square footage
 Want to Know More About MLS?
As you can tell, MLS is a treasure trove of information when it comes to finding the right Summit County home for you and your family. If you're ready to start your search and want to involve someone from our team of Realtors, give me a call or drop me an email about your preferences and I'll customize a search based on your needs. Then you'll receive alerts through MLS so that you can immediately see new listings in the Summit County neighborhood where you want to live.
We hope to hear from you soon, and when you're ready to talk through your options or schedule showings, contact me at any time via email ([email protected]) or call my office line. I look forward to working with you!