Breckenridge Realtor News: August Events
August is here and it's one of the most beautiful months in Breckenridge! As a Realtor in Breckenridge I can attest to how many Summit County events are going on this time of year. There's something to satisfy nearly every taste, age level and interest all month long, and here are some of the top picks from the real estate team here at Kelli Sells.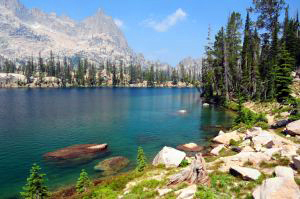 Camp H20
Are your kids excited about water sports? Then they'll love the new Camp H20 on Lake Dillon in Frisco. From kayaking and sailing to canoeing and fishing, your children will learn the necessary skills to enjoy water adventures while always staying safe. Come to the Frisco Bay Marina on August 7th at 9:00am to begin this wonderful journey.
Stand Up Paddle Board Yoga
Relax and challenge yourself at the same time with Stand Up Paddle Board Yoga (also known as SUP yoga). This form of yoga is quite soothing since it's right on the water. Plus, it's designed to help you connect more deeply with nature. Enjoy this alternative approach at Maggie Pond in Breckenridge on August 9th at 9:00am. All levels are welcome!
Guided Nature Hike
Summit County is so incredibly scenic. There is an amazing amount to see and appreciate during the summer months. You can discover exactly why our part of the country is visually unique during a Guided Nature Hike at the Frisco Day Lodge. On August 13th at 9:30am, learn about the Peninsula Recreation Area flora and fauna as you experience this easy to moderate hike. You're even welcome to bring leashed pets along, if you wish.
Circle the Summit
Hop on your bike and join the Circle the Summit/7th Annual Bob Guthrie Memorial Ride. This celebration of Bob Guthrie's inspiring lifestyle is also a great way to appreciate the lovely cycling paths around Summit County. Starting in Frisco, the ride circles Lake Dillon before branching off to your choice of four gorgeous routes. Make sure to be at Frisco Town Hall at 6:30am on August 16th so you don't miss out on all the fun!
Farmers Market
Take advantage of the warm days by visiting the Farmers Market at Silverthorne Pavilion. On August 19th at 10:00am and every Tuesday through September 30th, you can purchase fresh produce, fruit, jams, honey and pastries. There are even novelty gifts and face painting areas for your entire family to enjoy.
Art Around Town
Art is everywhere in Breckenridge! Now you can see what the Arts District is creating at the Art Around Town Summer Art Walk. On August 29th at 10:30am, be sure to come to the Fuqua Livery Stable for a tour of the "Sculpture on the Blue" exhibition and other intriguing pieces. You'll learn some interesting facts along the way, too!
Want More August Events?
These are just a few of the fabulous activities you can enjoy in Breckenridge and around Summit County throughout the month of August. For more ideas, check back with our blog. The Breckenridge Realtor team and I are always happy to give you the latest news about events in the area.
Also, if you're looking to buy or sell a home in Breckenridge, let me know. I can help you from start to finish. You can begin your research with an MLS listing search of the real time listings on my website, and when you're ready to talk through your options or schedule showings, contact me at any time via email ([email protected]) or on my office line. I look forward to working with you!