Summit County Real Estate: Homeowners Associations
Millions of Americans across the country live in relatively new, suburban communities.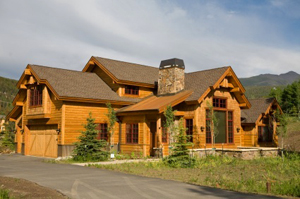 If you're shopping for Summit County real estate that is overseen by an HOA, it's a good idea to know what it's like to live in this type of environment. Understanding the structure and covenants can help you make an informed decision about the home before you sign on the dotted line.
HOAs and Home Values
At the core of an HOA is a volunteer group of neighbors that generates a specific set of covenants, conditions and restrictions (otherwise known as CC&Rs), which everyone must follow. These CC&Rs focus on acceptable behavior, any restrictions on architecture such as fence building, for example, and resident responsibilities, including monthly fees and fines for breaking the rules.
I've had clients express surprise at the amount of restrictions that some HOAs have in their communities. It's logical to wonder if you could really feel comfortable with so many bylaws. However, the upside is that properties regulated by an HOA have certain advantages. A 2005 study conducted by George Mason University found that homes within HOAs are generally higher in value by more than 5 percent.
Perhaps the most immediate point of contact with HOA living is paying dues. They will be due at regular intervals, and while you might not enjoy the added expense, some perks come with the payments. The benefits may include: lawn care, snow removal, trash service and sometimes even exterior maintenance to your home. It all depends on the terms of your HOA agreement.
Feeling Restricted
During my time as a Summit County Realtor, I've encountered plenty of homeowners who are critical of HOAs. That's because some HOAs create rules that may seem invasive or nitpicky. From restricting the amount of pets to controlling parking and additions to each property, there are many horror stories about HOA power games.
However, an issue doesn't have to turn into an insurmountable problem. Some conflicts can be resolved with a simple phone call. You can talk with a board member and come up with a reasonable solution that falls within the CC&Rs.
In some cases it's possible to make a written request, using the designated HOA form and referring to CC&R documents. If the board and the property manager can see your point of view, you could be granted a compromise on the issue you brought to their attention. Just because rules exist does not mean there's no flexibility.
Whatever happens, make sure to continue paying your assessment fees. Otherwise, you could find yourself in a legal battle with your HOA that ends with a lien on your home.
Fines Are a Reality
If you find yourself in breach of your community rules and choose to ignore warnings…expect to be fined. That's just a reality that comes with living in an HOA community.
Fines can range from $25 to $100 or more, depending on the infraction and the terms of your HOA agreement. If you think you've been fined unfairly, again, there are options. From calling up a board member to hiring your own lawyer, you can fight back. In fact, homeowners have won cases against their HOAs, but it may take a lot of time and money to get the results you want.
Make a Difference
One of the nicest things about HOAs is that homeowners are able to make a difference in the governance of their communities. This means that if you are passionately against a certain rule, you have the power to get involved and influence change.
You're free to join committees or put your name in for an open spot on the board. Ideally, HOAs are designed to enable homeowners to have a say in how their communities are run. Being involved in a solution can certainly be more effective than fighting against a rule from the outside.
Want More Info?
Deciding whether or not to buy a home that's part of an HOA can be difficult. There are many pros and cons to this kind of community. The good news is you don't have to feel alone. I'm here to help. If you would like more information on specific neighborhoods in Summit County and how their HOAs function, get in touch and we can talk through the different options.
Also, if you're looking to buy a new home in Summit County, I'm happy to put together some properties that might meet your needs. You're always welcome to search the updated MLS listings on my website any time and when you're ready to discuss your options or prepare for showings, contact me at any time via email ([email protected]) or on my office line. I look forward to working with you!