Breckenridge Realtors Suggest: Fall Home Projects
Fall is here! With cooler weather hitting Breckenridge in the near future, it's the perfect time to accomplish some important home projects. As a Breckenridge Realtor and resident I can tell you this season is ideal for prepping your property prior to winter. The weather is cool enough to work indoors or out and it's wise to maintain and improve your home before the snowflakes start flying!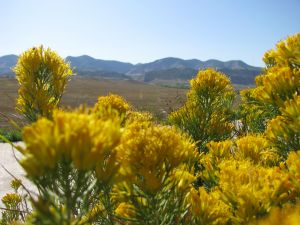 Update Your Windows
Before it gets too cold outside, take the time to check your windows. Caulking around the windows, changing screens out for storm windows and getting an efficiency audit are all good ideas this time of year. If your home has old, inefficient windows, a great deal of heat can leak out…depending on your monthly heating bills in the winter, replacing them altogether may make good financial sense.
Give Your Heater a Check-Up
Anyone who has owned a home in Summit County can tell you that cold temperatures blow into town without notice. Fall is a great time to make sure your heater is serviced and in prime working condition. Fixing issues now will be a lot faster than scheduling a repair once a cold front has moved into the Rockies.
Put aside a few minutes to check the pilot light, vacuum out any dust and change the filter. Testing and programming your thermometer this time of year is a good idea as well. Some thermometers will even remind you when to change your furnace filter based on how long it's been in there.
Host a Yard Sale
If you've been collecting a lot of items in your home over the last few months, this might be a great time to hold a yard sale. You can clear out some of the clutter that collects over the years and put a few extra dollars in the process. Using Craigslist and Facebook to promote your sale can ensure a good turnout.
Inspect Your Roof
Heavy snow and summer hail can do a lot of damage to any roof. It's a smart idea to give your roof a once over, and if you've had serious weather in the past year, you might even see if a local roofing company will come inspect for damage. They will usually check for free, and if you have a legitimate insurance claim based on weather damage, they should help you file the claim and get a new roof.
Look for loose shingles or leaks are a sure sign that you'll need a repair, and you might also want to clean leaves from the gutters, too. Rain in the fall can quickly turn into ice in the winter, and ice dams are a serious cause of damage to homes in Breckenridge.
Get Your Garage In Order
With all the tools and lawn machinery you may have used over the summer, it's logical that your garage might not be as organized as before. Fall is perfect for getting your garage back in shape again. You may want to consider wall or ceiling storage to make sure every item has its own spot, too. This is especially helpful if floor space is in short supply.
Plan Your Real Estate Schedule
If you're looking to buy a new home in Breckenridge or sell the home you currently own, I'm happy to help. I always remind homeowners that fall quickly runs into the holidays and winter, when it's a little more complicated to buy or sell a home. Mapping out your real estate plan for the next few months can help ensure you're where you want to be before the calendar and tax year end.
If you're looking to buy a home in Breckenridge, I can put together some properties that might meet your needs, and you're always welcome to being your search by looking through the updated listings on my website. When you're ready to discuss your options or prepare for showings, contact me at any time via email ([email protected]) or on my office line. I look forward to working with you!