Who's the Best Breckenridge Realtor? The One You Work Well With
It can seem challenging to find a good Realtor. I understand because I hear this all the time from people. Many homeowners and potential buyers just don't know where to start. The nice thing is that it's a lot simpler than you might think. In all honesty, the best Breckenridge Realtor is someone with good experience, who you work well with.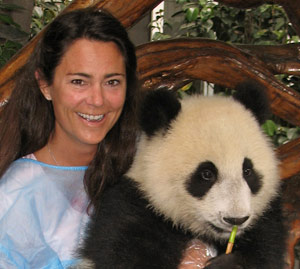 This may sound easier said than done since you never know what it's like to work with a Realtor until you start looking for houses and going out on showings together. However, the good news is there are certain signals that can tell you whether a Realtor is the right fit or not.
Today we're looking at some of the key qualities to consider when searching for an Agent who meets your needs.
Getting Along
While it may seem vague to say you need to be able to get along with your Realtor, it is actually the truth. Whether you're buying or selling a home, it's a stressful transaction that requires an essential level of trust with the person representing you.
This means that if you don't feel your Agent is being honest with you or looking out for your best interest, your uneasiness can affect your interactions in a very negative way. That's why having good rapport with your Realtor is so important.
Good Listening Skills
There are many details involved in a real estate transaction. Sometimes they can be overwhelming, especially if you've never gone through the process before. Therefore, it's natural to have a lot of questions and concerns.
In addition, you may have special needs in the selling or buying or a home that a Realtor should know. This can add another layer of detail that your Realtor has to address.
That being said, an effective Realtor is someone who will take the time to listen to all of your questions and provide clear answers. If you find a Realtor is doing all of the talking or not thoroughly answering your concerns, there's a good chance you'll encounter some problems down the road if you continue working with this Realtor.
Flexibility
I've heard horror stories about Realtors who are very rigid with their time. Some refuse to work on Sundays, for example, or aren't available to show you homes on the weekends. When you encounter an Agent who can't offer you flexibility, the warning light should go off in your head.
Real estate is a very fluid business and it's not confined to regular business hours. The best Realtors will be sensitive to your schedule and work around it to maximize the time either to sell your home or help you buy a new one. Keep in mind that you're the client so your scheduling needs should always come first.
Give Me a Call
As you can tell, there are some key traits to look for in order to find the best Breckenridge Realtor. I strive to demonstrate all of these qualities with each of my clients. By choosing me as your Realtor, you can be sure I'll work hard to build a great working relationship with you. Feel free to give me a call. I'd love to talk with you about buying or selling a home in Breckenridge.
If you're starting the process of looking for a new home in Breckenridge or throughout Summit County, you're always welcome to look through the updated listings on my website and get in touch when you're ready to discuss your options or prepare for showings, contact me at any time via email ([email protected]) or on my office line. I look forward to working with you!