Summit County Real Estate: Home Safety Tips
As a Summit County Realtor, I pride myself in helping clients find properties where they can feel safe and secure. However, I also know that dangers exist, even in your own home. It's simply a reality. That's why I'm devoting this blog to providing safety tips for your home, as well as something to consider when you're shopping for real estate. The goal is to make sure your home is a place you can always go to be out of harm's way.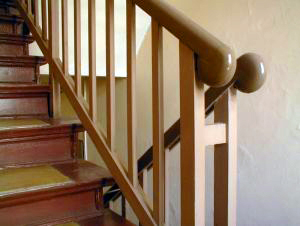 Keep Steady
You may think your home is perfectly safe. But if you have items around your home that could cause trips or falls, you may want to think about how to minimize the risk ahead of old or young guests. Unfortunately, falls are one of the biggest sources of unintentional injuries in the United States.
You can remove these threats by making sure there's no possibility of tripping over things in your hallways, stairs and walkways. Also, be careful when reaching high spaces or doing maintenance around the house. If you need to use a ladder, be certain it is secure before you begin climbing.
Remove Any Lead
Lead paint is a major hazard, especially for children and pets. It's important to know that homes built before 1980 might have lead paint either inside or outside the house. If you suspect your house contains lead paint, you can purchase a test kit to confirm its presence. A certified professional can then come to your residence and remove the substance from your home.
Check the Air Quality
Allergies and asthma can be exacerbated if your home's air quality is poor. By removing any carpeting in favor of hardwood or laminate flooring, you will eliminate a majority of the allergens that could affect you and your family.
Consider installing an air-filtration system or new air conditioner, too. They can help control the allergens in your home. Also, it may surprise you that houseplants are very good at making your house's air quality better while improving your mood at the same time.
Remove the Radon
You may not be aware of this radioactive gas, but radon could be circulating through your home right now. It's extremely deadly and is listed by medical experts as the second leading cause of lung cancer. For these reasons, it's essential that you do everything you can to reduce any exposure to radon.
One thing you're free to do on your own is seal any cracks in your home's foundation. For other solutions, be sure to call a professional, who can inspect your house and fix any problems related to this dangerous presence.
Eliminate Carbon Monoxide
Carbon monoxide is a colorless odorless gas and almost every home has a source located in or near it. While building code states that carbon monoxide detectors must be near bedrooms, it's also a good idea to make sure you have one near a potential source of a leak. Make sure your fuel-burning appliances such as furnaces and water heaters are properly ventilated, and if you have detectors, make sure they have power and battery backup if that is an option.
Plan Ahead
One way to make sure you don't run into avoidable safety issues in the future is by having an experienced Realtor working with you as you shop for real estate in Summit County. We don't always remember all the safety details as part of the big picture, but that is one way I'm prepared to help.
If you're looking to buy a new home in Breckenridge or throughout Summit County, I'm happy to put together some properties that might meet your needs. You're always welcome to look through the updated listings on my website any time and when you're ready to discuss your options or prepare for showings, contact me at any time via email ([email protected]) or on my office line. I look forward to working with you!