Summit County Real Estate FAQ: Can I Keep Earnest Money?
Selling your Summit County real estate is an exciting time. It gives you the chance to start over in a new property. However, there are a lot of different variables at play whenever you're in the midst of such a large transaction. Earnest money is one of those details that may cause confusion to some sellers.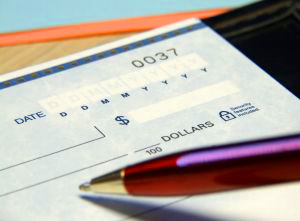 That's why I'm giving this FAQ a closer look. I hope this blog will answer the question that often comes to mind when a home sale turns problematic for the seller.
It's Complicated
Once your home is under contract, it doesn't guarantee that the sale will take place. Things can come up such as a major flaw that's uncovered in the home inspection or a low appraisal. When these types of unfortunate events appear after the sales contract is signed, it's logical that the buyers may expect the issue to be fixed or the price to go down as a result.
You as the seller may feel upset that the agreed upon terms are altered. Therefore, you might think you can end the sale and keep the earnest money to compensate you for any wasted time. However, that is not how earnest money works.
You can only take the deposit if the buyers suddenly decide to pull out of the deal or default in a manner that is a clear breach of contract.
In addition, the earnest money is not so readily available. Usually, the title company or the buyer's or seller's broker holds this deposit. Under this system, the earnest money cannot be released to you without the signed approval of both the seller and the buyer or by court order.
This means that if the buyer abruptly wants to nix the deal, but refuses to give you the earnest money, you might need to file a lawsuit.
There Are Exceptions
Although there are challenges involved in getting that deposit, if the buyer is playing games and has completely changed the terms to an outrageous degree, you may be entitled to the earnest money. After all, you have kept your home off the market because these buyers made an offer. That means your time has probably been wasted, which is a legitimate argument for being granted the earnest money.
Now that the buyers have decided to revise the agreement in ways that are unacceptable to you, it's feasible that you have a good case to receive the deposit. If the earnest money is a relatively low amount such as $1,000.00 or less, the buyers could decide to walk away without the threat of a court case. However, you should make sure your contract would support the pursuit of this deposit so that you don't open yourself up to be sued.
Contact Me
As you can tell, interpreting how earnest money needs to be handled depends on multiple variables. There are many details to consider. I recommend that you turn to both an experienced Realtor and an attorney for professional advice on how to proceed concerning the retrieval of a buyer's deposit.
If you're at the beginning of a home search in Breckenridge or throughout Summit County, get in touch. I'm happy to put together some properties that might meet your needs. You're always welcome to look through the updated listings on my website any time, and when you're ready to discuss your options or prepare for showings, contact me at any time via email ([email protected]) or on my office line. I look forward to working with you!