Best Breckenridge Realtor Advice: Indecisive Sellers
You've found the perfect Breckenridge property. That's a wonderful reason to celebrate. However, what do you do if you discover the homeowners seem to be questioning their decision to enter the market in the first place?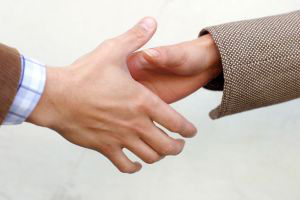 As a Breckenridge Realtor I can tell you this does happen from time to time, and here are some tips on how to handle what can be a very frustrating situation for any prospective buyer.
Facing the Cold Feet
Unfortunately, there are owners who put their homes for sale and still aren't sure if they want to go through with the transaction. Sometimes they rationalize that they'll just "see how they feel" if an offer is presented to them.
If you see signs like a long history of the home falling out of contract or if you hear from your Realtor that price negotiations have been unproductive in the past, the sellers may be having second thoughts.
If you find the sellers have a serious case of cold feet, it's time for you to ask yourself some difficult questions. Should you invest your time and money in hiring an inspector to look over the property? Is it really wise to commit earnest money to a transaction that could be nixed at any second because of the sellers' troubling hesitancy?
Protect Your Interests
You may feel the risk of losing the deal is worth the effort because you're so in love with this Breckenridge home. I completely understand. However, I do advise clients to insert some protections into the contract just in case the deal falls through in the end.
It's essential that you demand to be compensated for the inspection, loan application fees and any other expenses that come from this transaction if it falls through. Not only is that a way to protect the money you've already spent, but it could force the owners to think twice before either party gets to the offer stage of the process.
Another approach may be to find out what's behind this shaky attitude. The seller's Realtor might be able to provide some important insight either on or off the record. Getting some information ahead of time could help create reassurances that may make the sellers feel less anxious about the contract.
Whatever happens, make sure that you get everything you need from this sale. The last thing you want is to walk on tiptoes around these sellers for fear of the deal dissolving. You could wind up overpaying for the home or finding some last minute surprises about why they were hesitant in the first place.
In short, you may learn it's best to move on and find a confident seller than to remain in a deal that's so delicate that you are afraid to make reasonable requests. Of course, the decision is yours to make. Just maintain a cool, calm head and remember to do what's right for you.
Contact Me
As you can tell, an indecisive seller can really complicate the future of a property sale. However, I hope this blog offers you some ideas about effective ways to handle this type of a situation.
If you're starting to look for a new home in Breckenridge or throughout Summit County, I'm happy to put together some properties that might meet your needs. You're always welcome to start by looking through the listings on my website. When you're ready to discuss your options or prepare for showings, contact me at any time via email ([email protected]) or on my office line. I look forward to working with you!