Breckenridge Realtors: Are Home Prices Rising?
Even though the market seems to be slowing down, the forecast isn't lowering consumer expectations. In fact, many homeowners are quite optimistic that the value of their property is on the rise. As a Breckenridge Realtor, I think that despite current market conditions, high consumer confidence is a good thing.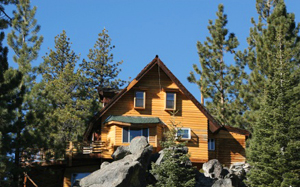 Reality Check
While I'm glad to see that sellers and buyers alike feel positive about the housing market, there are some sobering numbers to report on a national level. According to the National Association of Realtors (NAR), the median price for previously owned homes only increased by 4.4 percent in the second quarter of this year. Unfortunately, that is the slowest growth reported since 2012.
Also, the pace of home sales is on the decline. Since July, the adjusted annual sales rate amounted to 5.15 million. This figure is 4.3 percent below the sales rate in 2013.
Remember, the statistics I'm giving you are on a national scale. As you may know, real estate is very much based on location. The Breckenridge market happens to be enjoying a great boost in under contract activity with a low inventory of homes. (Check out my monthly report on the Breckenridge market to get the latest details on sales in our local communities.) This means Breckenridge and Summit County are exceptions to what is currently happening in real estate across the country.
However, the housing market has been known to fluctuate without notice and that could occur in our region as well. For this reason, I feel it's important to keep an eye on the national landscape  as well. It gives you a better context for understanding real estate as a whole.
The Power of Consumers
Although the national figures  aren't exactly worthy of celebration, they do reveal a cause for hopefulness. Since consumers truly believe prices will improve, it's a positive sign that the economy is getting stronger.
Therefore, while household incomes are still stagnant, credit remains tight and inventory is often limited, confident consumers can make a huge difference. If they feel good about the market, they're more likely to take part in the housing market, perhaps even putting a bid on a home that's close to the asking price. Every little bit helps and these types of offers contribute to increasing the value of properties that are on the market.
Contact Me
As you can tell, examining the real estate market is often a complex task. There are many variables to consider. However, I hope this blog helps to clarify any questions you may have about where the Breckenridge and national housing markets currently stand.
On a different note, if you're looking to buy a new home in Breckenridge or throughout Summit County, I'm happy to put together some properties that might meet your needs. You're always welcome to look through the updated listings on my website any time, too. Then we can talk about the homes that interest you together.
When you're ready to discuss your options or prepare for showings, contact me at any time via email ([email protected]) or on my office line. I look forward to working with you!